Judge Rock 'The Alibi' Blanc de Noir 2020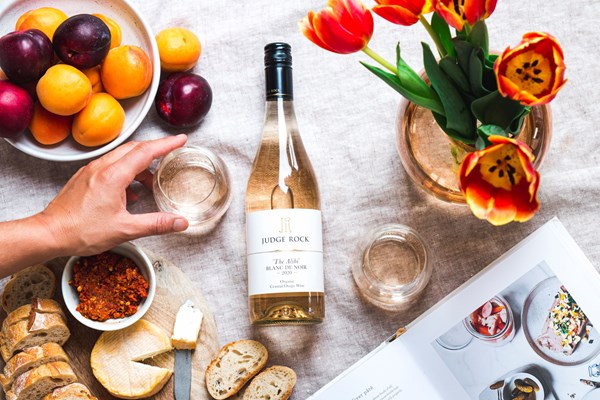 The colour of pale apricot and perfumed with citrus blossom, white peach, mandarin and ginger, this is a wine that slaps your gums with ripe peach, nectarine and baked apple and tickles the tongue with layers of minerality and ample acidity which balances out the fruity layers. 
Made from 100% organic, pinot noir grown in the sun-baked soils of Alexandra, it's actually a blanc (white) de noir (from black), if you will. Silky, plush and Central Otago through and through. Sip with smoked chicken salad.
Customise
{{ product.TileDisplayPrice | currency }}

per bottle
FROM

{{ getSellPrice(product) | currency }}

/ {{ getNumberOfBottles(product) }} bottle{{( getNumberOfBottles(product) != 1 ? 's' : '' )}}
{{ product.ProductName }}
{{ product.ProductDescription }}