Bargain Box + WineFriend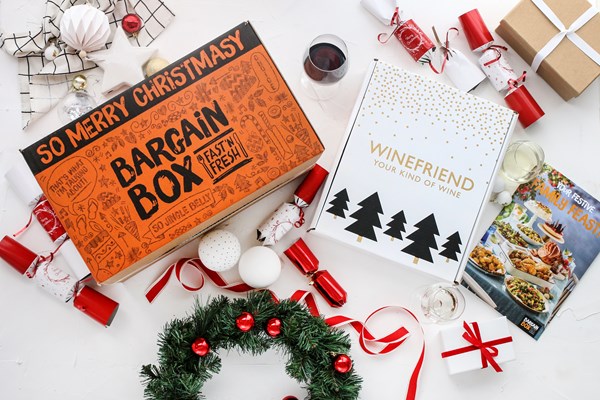 We've partnered with our friends at Bargain Box to elevate your Christmas experience this year, with a tasty trio of wines matched to your Christmas Bag menu.
Each wine has been selected to complement the delicious dishes that the My Food Bag Kitchen team have created.  There's a succulent pinot gris to go with your butterflied chickens, a perfect pinot noir to pair with the plum and cranberry glazed ham, and a seriously good sparkling wine that can do double duty with the veges and salads.
Catering for a crowd?  Upsize to 6, 9 or 12 bottles to make sure there's enough to go around — or to see you through Boxing Day as well.
Customise
{{ product.TileDisplayPrice | currency }}

per bottle
FROM

{{ getSellPrice(product) | currency }}

/ {{ getNumberOfBottles(product) }} bottle{{( getNumberOfBottles(product) != 1 ? 's' : '' )}}
{{ product.ProductName }}
{{ product.ProductDescription }}