FATHER RABBIT X WINEFRIEND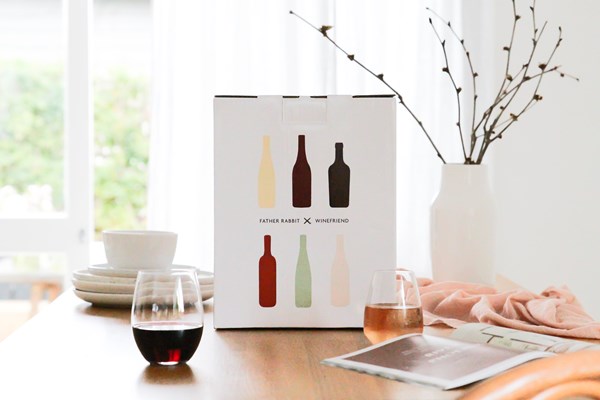 We've collaborated with utterly stylish Father Rabbit, to create a vinous adventure for your taste buds.  This is the definitive selection for drinking well this autumn — the wines to enjoy with friends and family over a leisurely Easter long weekend lunch, or to cosy up with on an autumn evening as the temperatures start to drop.  
Not only do the wines taste outrageously lovely, but they're also made by small, hardworking producers that we love and trust.
Order yours now. Delivery takes 3-5 working days.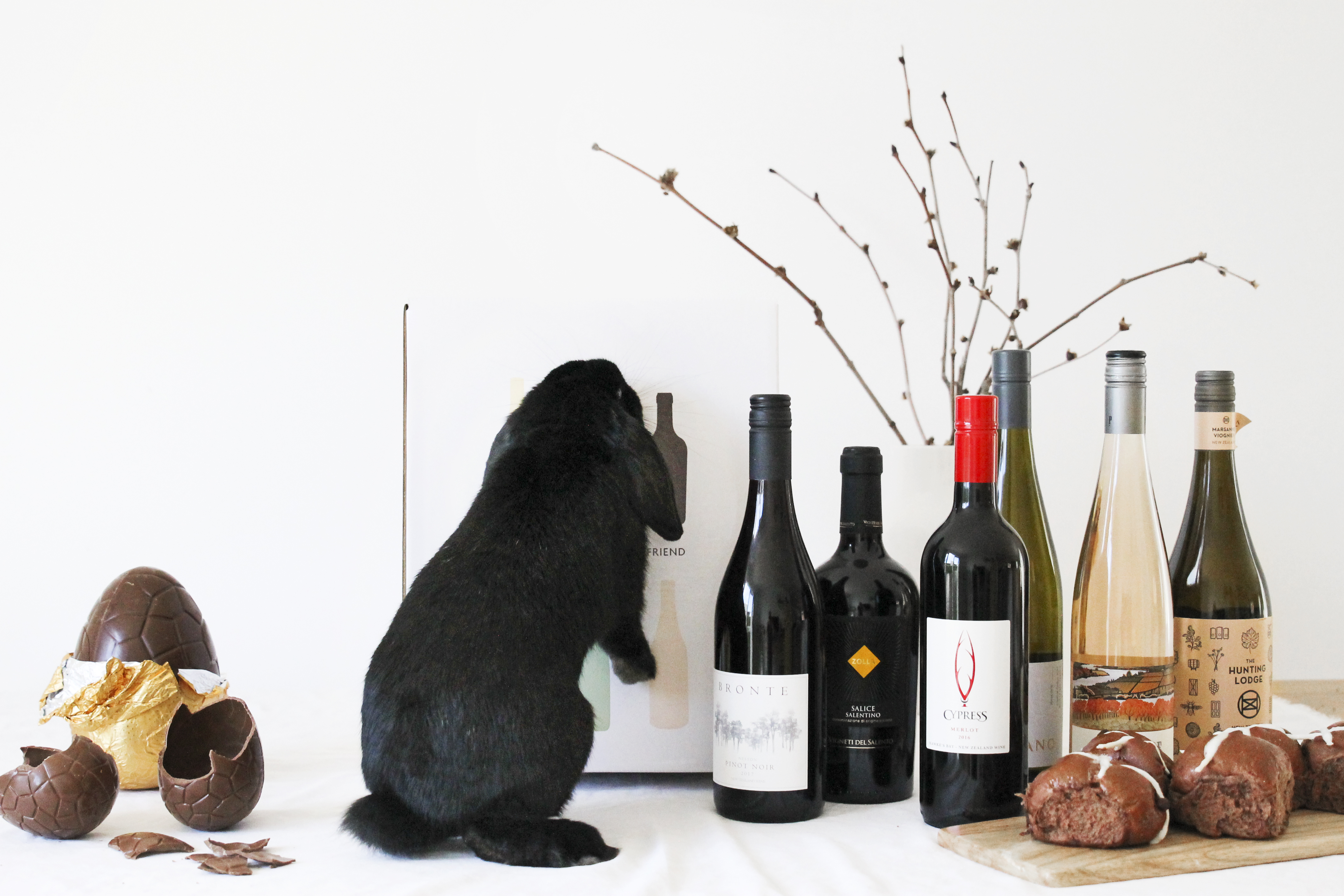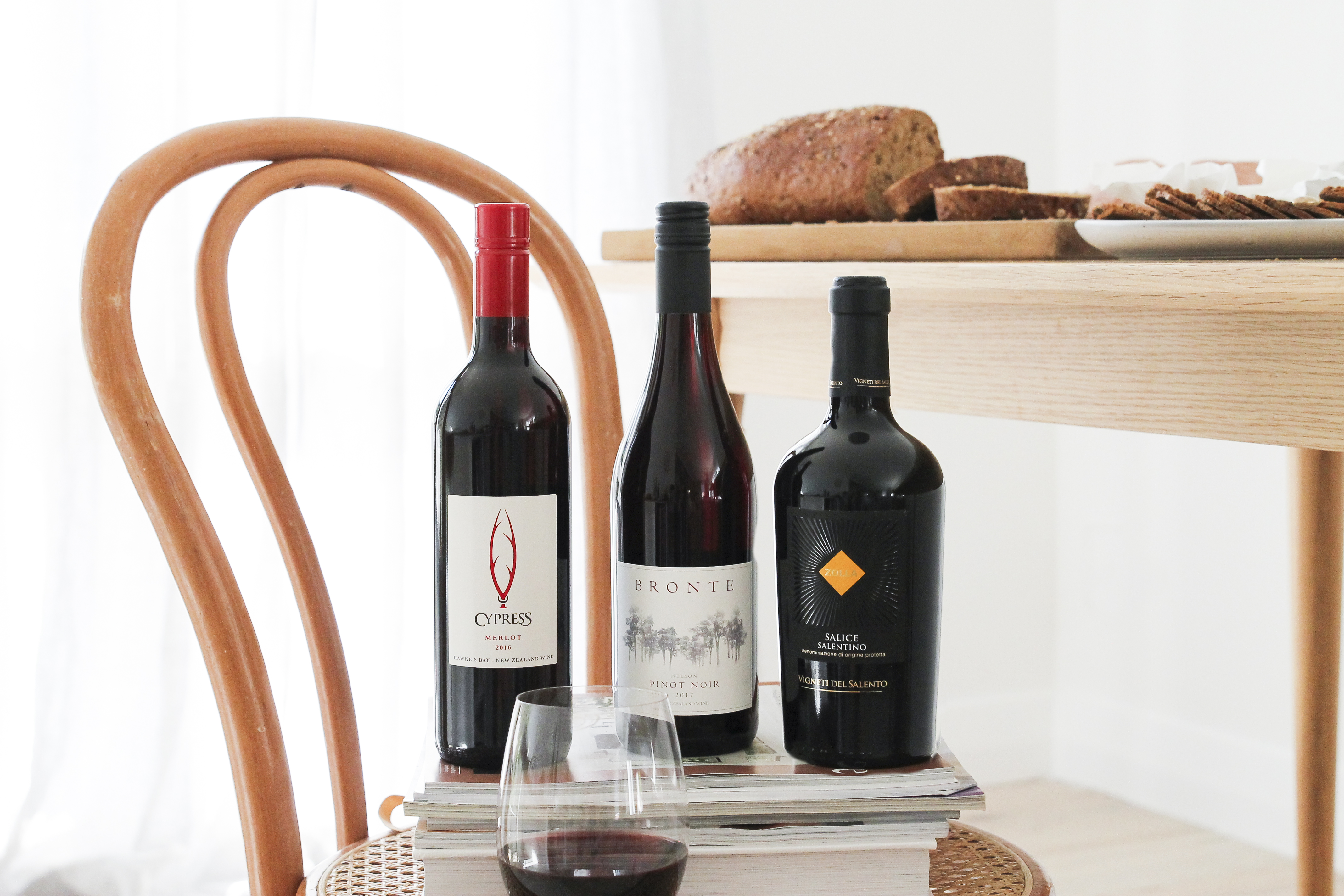 In your case, you'll find:
Te Kano Estate Central Otago Pinot Gris 2018 | A bottle of softly spiced, quince and pear-packed perfection that we felt had 'Autumn afternoon' written all over it.

Providore Luminaire Central Otago Blanc de Noir 2018 | Crafted from 100% pinot noir that's carefully separated from its dark, purple skins to fashion a fresh, floral, softly spiced white wine with a hint of natural sweetness.

The Hunting Lodge Gisborne Marsanne Viognier 2017 | Think apricot, jasmine, mandarin pith and lemony loveliness. Zesty, textural and deliciously pure white fruits make it a seasonal sensation.

Bronte Nelson Pinot Noir 2017 | Chock-full of cherry and raspberry liquorice, a touch of cough-drop complexity, and buckets of florals to back up the fruit. It's an easy-like-Sunday-morning pinot that's down for some friskiness under the covers.

Cypress Hawke's Bay Merlot 2016 | A smooth, mind-bendingly meaty, leather-edged rascal, showing raspberry, cherry, and redcurrant characters, extra licks of spice, and a fine-grained, gripping finish.

A 'Wild Card' Italian wine | WineFriend 'Wild Card' wines allow you to discover new varieties and styles that you may not have tried before.  In our Autumn Edit we'll surprise you with one of three Italian wildcard wines — a Syrah, a Negroamaro or a Lacrima — each a smooth and silky red that you can curl up with on the couch.