7th Heaven Lally's Gold Central Otago Blanc de Noir 2018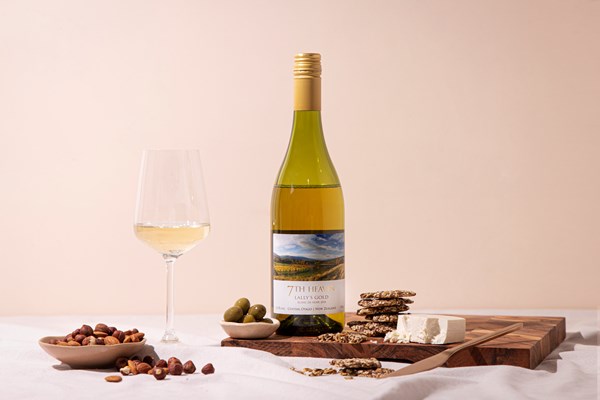 The WineFriend Wine Angels are sending you to 7th Heaven!
From our new favourite Central Otago vineyard comes a white for all seasons. Actually, it's not totally white. Its angelic colour comes from the skins of the 100% pinot noir grapes from which it's crafted, making it look darn sexy in the glass.
It smells like it's going to be a dry, minerally wine, yet as soon as you sip, it washes across the palate with apple, cherry, and peach complexity. This gorgeous Blanc de Noir will take you to a higher place and is available at the totally fabulous price of only $18.99 per bottle!
Customise
{{ product.TileDisplayPrice | currency }}

{{getNumberOfBottles(product)}}x {{ (getNumberOfBottles(product) == 1 ? (product.MiscellaneousProductType || 'bottle') : (product.MiscellaneousProductTypePlural || 'bottles')).toLowerCase() }}
FROM

{{ getSellPrice(product) | currency }}

/ {{getNumberOfBottles(product)}}x {{ (getNumberOfBottles(product) == 1 ? (product.MiscellaneousProductType || 'bottle') : (product.MiscellaneousProductTypePlural || 'bottles')).toLowerCase() }}
{{ product.ProductName }}
{{ product.ProductDescription }}