Fantini Three Dreamers DOCG Colline Teramane Montepulciano d'Abruzzo 2020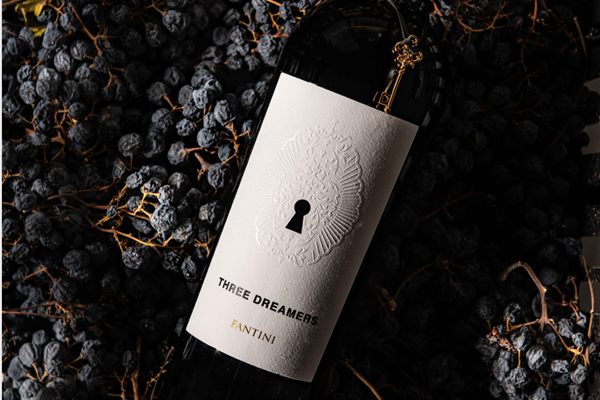 Three friends, young and full of passion and enthusiasm for the wine world, had a dream to set up a large-scale winery but with boutique-crafted wines. They became known as the 'Three Dreamers', founded Fantini, and went on to create some of Italy's most famous, modern-era wines. This is one of them.
Crafted from 100% Montepulciano d'Abruzzo grapes grown in the mineral-rich slopes of Mount Majella, this incredibly rare, deep ruby red wine smoulders with exotically spiced and smoky intensity. A sensory overload, with delicious dark fruit, cinnamon and vanilla aromas. Notes of jammy blackcurrant, mocha espresso and caramel toffee on the palate accentuate a long, cocoa-dusted finish.
The perfect special-occasion gift or for that once-in-a-lifetime event!
Customise
{{ product.TileDisplayPrice | currency }}

{{getNumberOfBottles(product)}}x {{ (getNumberOfBottles(product) == 1 ? (product.MiscellaneousProductType || 'bottle') : (product.MiscellaneousProductTypePlural || 'bottles')).toLowerCase() }}
FROM

{{ getSellPrice(product) | currency }}

/ {{getNumberOfBottles(product)}}x {{ (getNumberOfBottles(product) == 1 ? (product.MiscellaneousProductType || 'bottle') : (product.MiscellaneousProductTypePlural || 'bottles')).toLowerCase() }}
{{ product.ProductName }}
{{ product.ProductDescription }}