Spencer Block Mendoza Malbec 2020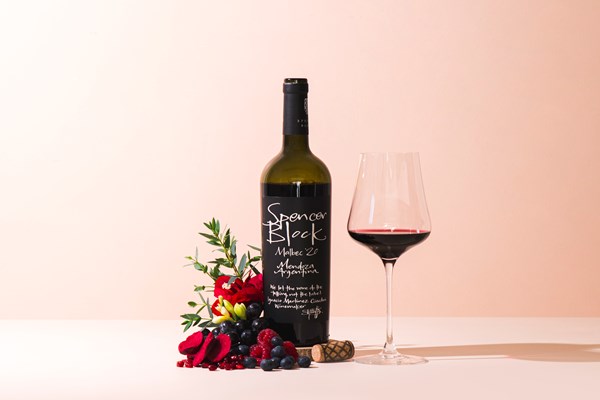 There are some famous Spencer's in history.
Diana and Frank are my favourites. Well they were, until this bottle of Argentinean awesomeness came across my desk.
Deeply savoury, earthy and deliciously warming, this Spencer Block Malbec is a Winter warmer of a wine that's we are lucky to have for our WineFriends at only $19.99 per bottle!
See you at the checkout!
Customise
{{ product.TileDisplayPrice | currency }}

{{getNumberOfBottles(product)}}x {{ (getNumberOfBottles(product) == 1 ? (product.MiscellaneousProductType || 'bottle') : (product.MiscellaneousProductTypePlural || 'bottles')).toLowerCase() }}
FROM

{{ getSellPrice(product) | currency }}

/ {{getNumberOfBottles(product)}}x {{ (getNumberOfBottles(product) == 1 ? (product.MiscellaneousProductType || 'bottle') : (product.MiscellaneousProductTypePlural || 'bottles')).toLowerCase() }}
{{ product.ProductName }}
{{ product.ProductDescription }}