Matahiwi Estate Hawke's Bay Syrah 2020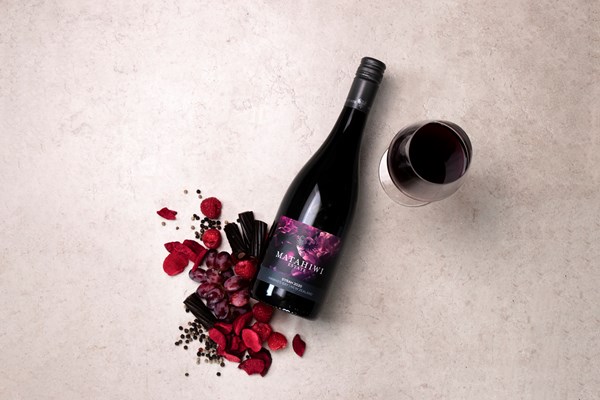 Matahiwi Estate's new Syrah is violet and pepper-scented sweetheart, with lithe, liquorice layers adding to a spice-saturated mid-palate. Warming, smooth, and saturated with flavour, the winemakers at Matahiwi have a freakish talent for sensational syrah. It shows exactly why 2020 was an absolute dream vintage for reds in Hawke's Bay.
You could own a smooth, velvety piece of it for just $19.99!
Customise
{{ product.TileDisplayPrice | currency }}

{{getNumberOfBottles(product)}}x {{ (getNumberOfBottles(product) == 1 ? (product.MiscellaneousProductType || 'bottle') : (product.MiscellaneousProductTypePlural || 'bottles')).toLowerCase() }}
FROM

{{ getSellPrice(product) | currency }}

/ {{getNumberOfBottles(product)}}x {{ (getNumberOfBottles(product) == 1 ? (product.MiscellaneousProductType || 'bottle') : (product.MiscellaneousProductTypePlural || 'bottles')).toLowerCase() }}
{{ product.ProductName }}
{{ product.ProductDescription }}