Ngā Pari Wairarapa Pinot Gris 2020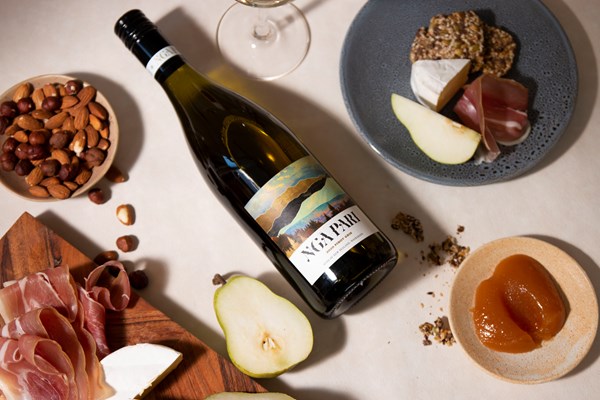 New from the windswept Wairarapa Plains is this perfectly pear-packed Pinot Gris. The brainchild brand of new owners Pete Mason and Karen Delehanty, who led past lives in the corporate sphere and in interior design, and now they're reinvigorating an old vineyard.
Ngā Pari translates to 'the cliffs'; the name comes from the vineyards' location, adjacent to cliffs carved by the Ruamahanga River. And not only is the label gorgeous, the wine is irresistible. Light straw-gold in colour, bursting with quince, baked apple, and a hint of anise adding to a complex and prickly heat. Make sure you add at least a couple of bottles of this well-priced Pinot in your cart! 
Customise
{{ product.TileDisplayPrice | currency }}

{{getNumberOfBottles(product)}}x {{ (getNumberOfBottles(product) == 1 ? (product.MiscellaneousProductType || 'bottle') : (product.MiscellaneousProductTypePlural || 'bottles')).toLowerCase() }}
FROM

{{ getSellPrice(product) | currency }}

/ {{getNumberOfBottles(product)}}x {{ (getNumberOfBottles(product) == 1 ? (product.MiscellaneousProductType || 'bottle') : (product.MiscellaneousProductTypePlural || 'bottles')).toLowerCase() }}
{{ product.ProductName }}
{{ product.ProductDescription }}