Prophet's Rock Infusion Central Otago Pinot Noir 2018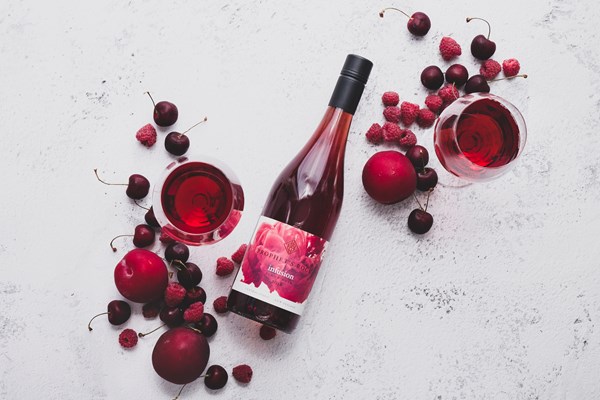 Love red wine but need a summer cool-down? Here's your thing Chandler Bing.
Designed to be served lightly chilled at cellar temperature*, this is a soft, earthy and cherry-soaked, Central Otago silk-fest. Equally good enjoyed at room temperature like a regular pinot noir, we like to think of it as a kiwi take on Beaujolais Cru.
It's the perfect drink choice for transitioning between spring to summer and, with only 112 cases made, it's as rare as hen's teeth.  Those in know keep coming back for this while it lasts.  Just sayin'...
* By cellar temperature we mean 10-14 degrees, not with the life chilled out of it.
Customise
{{ product.TileDisplayPrice | currency }}

per bottle
FROM

{{ getSellPrice(product) | currency }}

/ {{ getNumberOfBottles(product) }} bottle{{( getNumberOfBottles(product) != 1 ? 's' : '' )}}
{{ product.ProductName }}
{{ product.ProductDescription }}