Patience is a Virtue - For Your Cellar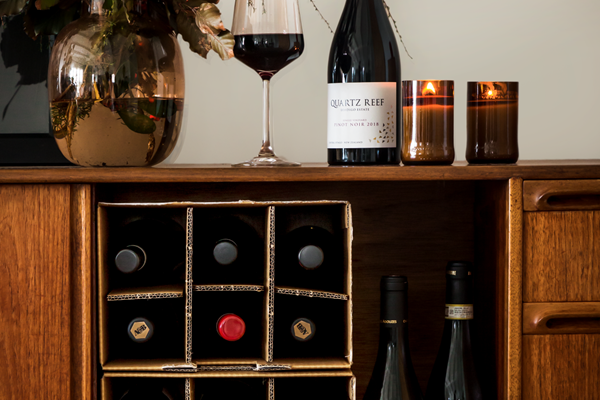 We've created a superb selection to get your cellar started, or to serve as an age-worthy addition for those aficionados who already have a cellaring system in place.
We're selling these beauties in bundles of three so shop to suit your budget and storage capacity. Scale it up if you fancy trying these wines more frequently over the next ten years. You won't regret it.
Starter pack (3 btls); One bottle of each for special occasions
Double Up (6 btls); Two bottles — drink one, save one
Cellar Stocker (12 btls); Four bottles of each to enjoy at regular intervals and see how they develop
For our cellaring tips and tricks, read our latest blog HERE, or jump straight into things below.


San Pietro Villa Vetti DOGC Amarone della Valpolicella 2016
Amarone is one of Italy's most famous wines and is considered one of the styles with the greatest aging potential in the world. Valpolicella winemakers proudly boast that you can easily forget Amarone in the cellar; this baby can cellar nicely until 2030.
Chateau Des Adouzes - Frere & Soeur AOP Faugères 2019
Wine experts the world over have long espoused the longevity of the wines produced in the tiny appellation of Faugères in the South of France. Lay the bottles of this grenache, syrah, mourvedre blend down for another 5-7 years from the vintage date on the label if fruitiness is your thing, or push it out to 20 years to have this wine leaning into a more pinot noir-type flavour profile. Delicious!
Quartz Reef Bendigo Estate Single Vineyard Central Otago Pinot Noir 2018
Rudi Bauer at Quartz Reef makes some of Central Otago's most legendary wines. This 5-star, Classic Wine of New Zealand will really only start to hit its straps from 2022, and if stored correctly, it'll develop stunningly over the next 10-12 years.
Customise
{{ product.TileDisplayPrice | currency }}

per bottle
FROM

{{ getSellPrice(product) | currency }}

/ {{ getNumberOfBottles(product) }} bottle{{( getNumberOfBottles(product) != 1 ? 's' : '' )}}
{{ product.ProductName }}
{{ product.ProductDescription }}