My Food Bag x WineFriend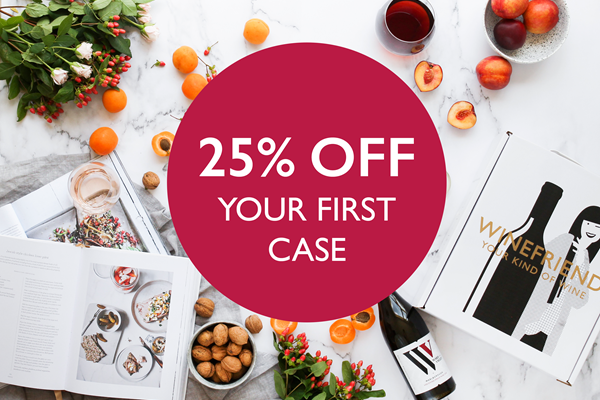 Everyone likes drinking wine, but not everyone enjoys buying it.  Whether you always pick the same old thing, or panic and take a total punt, the truth is most of us could use some help connecting with wines we truly love.
We measure your palate against the thousands of wines our team sample each year, then handpick a selection just for you based on our simple taste test and deliver the stunning bottles of wine to your door.
My Food Bag is sweetening the deal with 25% off your first WineFriend subscription case. Use promo code MYFOODBAG at checkout. 
Customise
{{ product.TileDisplayPrice | currency }}

{{getNumberOfBottles(product)}}x {{ (getNumberOfBottles(product) == 1 ? (product.MiscellaneousProductType || 'bottle') : (product.MiscellaneousProductTypePlural || 'bottles')).toLowerCase() }}
FROM

{{ getSellPrice(product) | currency }}

/ {{getNumberOfBottles(product)}}x {{ (getNumberOfBottles(product) == 1 ? (product.MiscellaneousProductType || 'bottle') : (product.MiscellaneousProductTypePlural || 'bottles')).toLowerCase() }}
{{ product.ProductName }}
{{ product.ProductDescription }}