Gabriel Wine Glasses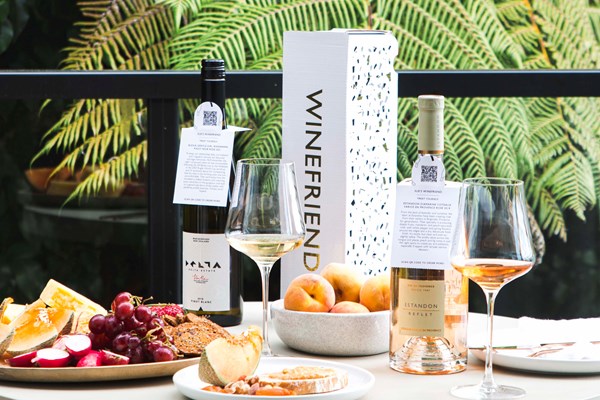 Whether you're looking to upgrade your existing glassware or add to a set you already own, these stunning Gabriel Glasses will be a striking addition to your home.
They're super elegant, they have a lovely weight and balance and, best of all, the shape suits every style of wine — reds, whites and rosés. You name it. No more faffing around with different glasses for different types of wine and the fact that they're dishwasher proof just seals the deal. The shape of the glass acts as a gentle decanter, with a broad base moving into a conical shape bringing out the "nose" of a wine as we smell and taste.
Don't leave it too late — this is a limited time offer!
Customise
{{ product.TileDisplayPrice | currency }}

{{getNumberOfBottles(product)}}x {{ (getNumberOfBottles(product) == 1 ? (product.MiscellaneousProductType || 'bottle') : (product.MiscellaneousProductTypePlural || 'bottles')).toLowerCase() }}
FROM

{{ getSellPrice(product) | currency }}

/ {{getNumberOfBottles(product)}}x {{ (getNumberOfBottles(product) == 1 ? (product.MiscellaneousProductType || 'bottle') : (product.MiscellaneousProductTypePlural || 'bottles')).toLowerCase() }}
{{ product.ProductName }}
{{ product.ProductDescription }}