Bleasdale Langhorne Creek Sparkling Shiraz NV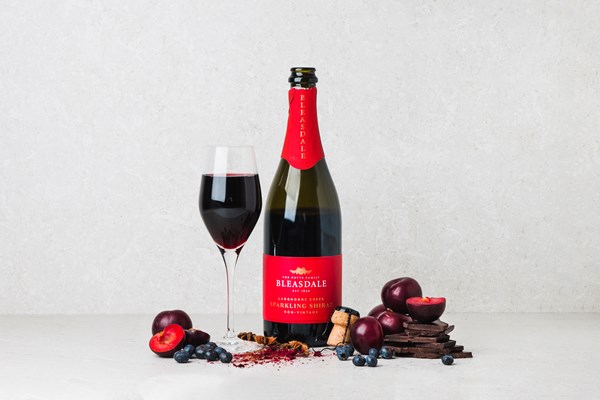 SOLD OUT! Wow, that went quick! If you missed out, get in touch at hello@winefriend.co.nz and we can pop together something delicious!
This Langhorne Creek-crafted lovely from team Bleasdale boasts beautifully concentrated plum, cocoa, and dark berry notes combined with intensely rich yet refreshing length. It's a robustly spicy, fizzy red wine — and while that may sound odd to some, believe me when I say it's pretty much the corka, rippa, cracker, pearla, bonza bee's knees when I've spent a hot, dusty day in the Outback fending off goannas.
Sip it chilled with any chocolate treat, and magic will occur in your mouth. Guaranteed.
Customise
{{ product.TileDisplayPrice | currency }}

{{getNumberOfBottles(product)}}x {{ (getNumberOfBottles(product) == 1 ? (product.MiscellaneousProductType || 'bottle') : (product.MiscellaneousProductTypePlural || 'bottles')).toLowerCase() }}
FROM

{{ getSellPrice(product) | currency }}

/ {{getNumberOfBottles(product)}}x {{ (getNumberOfBottles(product) == 1 ? (product.MiscellaneousProductType || 'bottle') : (product.MiscellaneousProductTypePlural || 'bottles')).toLowerCase() }}
{{ product.ProductName }}
{{ product.ProductDescription }}