Miraval Côtes de Provence Rosé 2019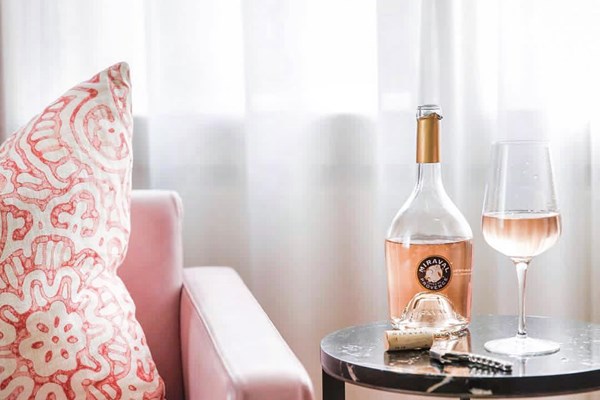 This is actually the most famous rosé in the world. I kid you not.
Famous because Miraval is owned by Brad Pitt and Angelina Jolie, and while their marriage may not have worked out happily ever after, their Château continues to bust out beautiful, ballet-shoe pink rosé, that bursts with melon, guava, creaming soda and mineral-edged magic in every sip.
Plus, true to the style of dual, Oscar-winning millionaires, the bottle looks like money right?
Customise
{{ product.TileDisplayPrice | currency }}

{{getNumberOfBottles(product)}}x {{ (getNumberOfBottles(product) == 1 ? (product.MiscellaneousProductType || 'bottle') : (product.MiscellaneousProductTypePlural || 'bottles')).toLowerCase() }}
FROM

{{ getSellPrice(product) | currency }}

/ {{getNumberOfBottles(product)}}x {{ (getNumberOfBottles(product) == 1 ? (product.MiscellaneousProductType || 'bottle') : (product.MiscellaneousProductTypePlural || 'bottles')).toLowerCase() }}
{{ product.ProductName }}
{{ product.ProductDescription }}