New and improved neck tags!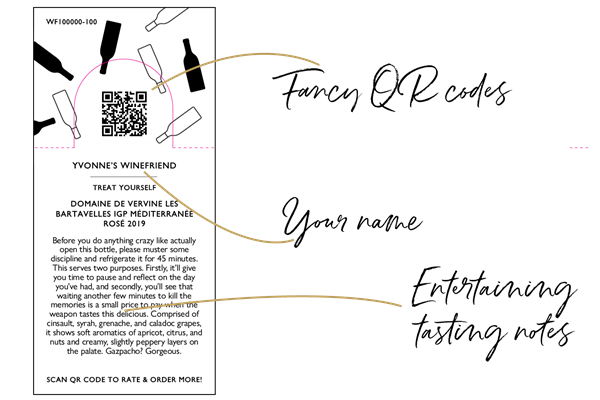 We've introduced QR codes, made famous in NZ thanks to the Covid tracer app! Simply open the camera on your smartphone, hover over the QR code, and you'll be taken directly to that specific wine in your account, where you can rate and review and order more, should you please. No pesky passwords to remember either, simply verify your birthday and off you go!
You'll now be getting one complete sheet of tags as your reference for the wines in your case. You'll be able to separate each neck tag and pop them on the bottle so that they're ready when it comes time to pour yourself a glass.
Bonus, we've even added your name to the tags — handy if you're laying claim to each stash!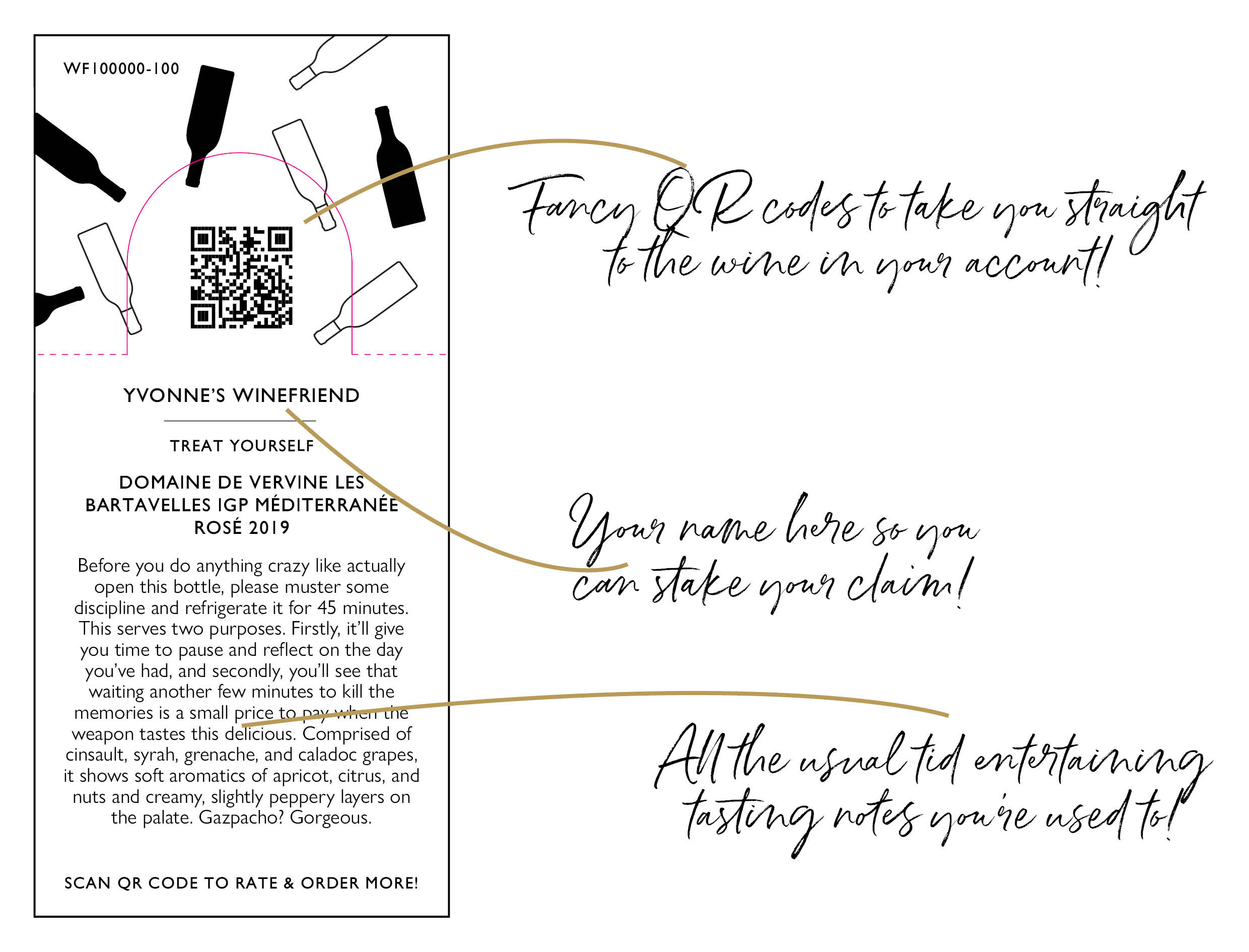 Customise
{{ product.TileDisplayPrice | currency }}

{{getNumberOfBottles(product)}}x {{ (getNumberOfBottles(product) == 1 ? (product.MiscellaneousProductType || 'bottle') : (product.MiscellaneousProductTypePlural || 'bottles')).toLowerCase() }}
FROM

{{ getSellPrice(product) | currency }}

/ {{getNumberOfBottles(product)}}x {{ (getNumberOfBottles(product) == 1 ? (product.MiscellaneousProductType || 'bottle') : (product.MiscellaneousProductTypePlural || 'bottles')).toLowerCase() }}
{{ product.ProductName }}
{{ product.ProductDescription }}