Te Kano Central Otago Pinot Noir 2018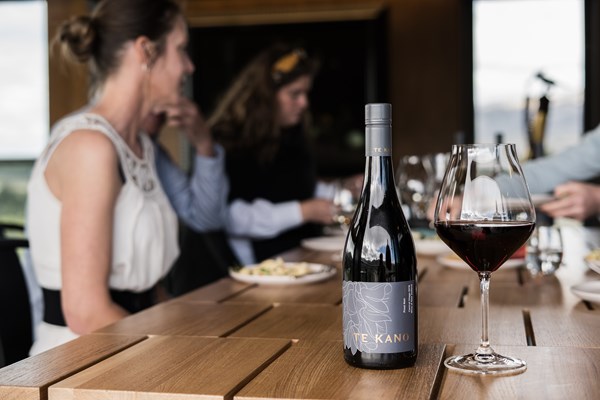 The international buzz for this wine is the equivalent of pouring Phar Lap, Lorraine Downes, Rod & Rach, Richie McCaw, LOTR and Lucy Lawless into a bottle and then basking in the glory.
Boasting concentrated cherry, powerful plum, saucy spices and dried herb complexity, it's no wonder it scooped the highest NZ wine score at the latest London International Wine & Spirit Competition.
Velvety, deeply flavoured and beautifully balanced, it's hoovering gold medals and 5-star accolades like no tomorrow.
Only 400 cases of this organic beauty were made so grab yourself some before it disappears!
Customise
{{ product.TileDisplayPrice | currency }}

{{getNumberOfBottles(product)}}x {{ (getNumberOfBottles(product) == 1 ? (product.MiscellaneousProductType || 'bottle') : (product.MiscellaneousProductTypePlural || 'bottles')).toLowerCase() }}
FROM

{{ getSellPrice(product) | currency }}

/ {{getNumberOfBottles(product)}}x {{ (getNumberOfBottles(product) == 1 ? (product.MiscellaneousProductType || 'bottle') : (product.MiscellaneousProductTypePlural || 'bottles')).toLowerCase() }}
{{ product.ProductName }}
{{ product.ProductDescription }}