BUTTERY CALIFORNIAN CHARDONNAY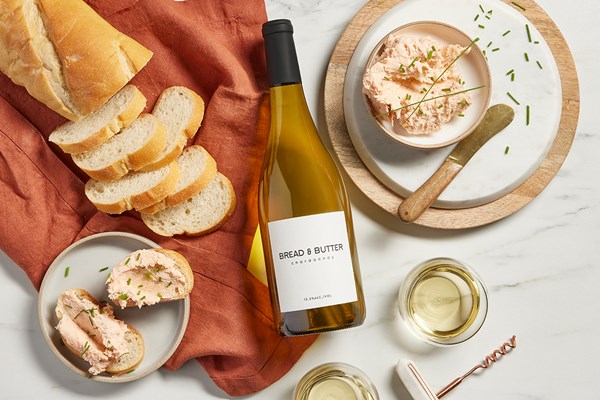 Fans of buttery chardonnay look no further!
The Bread & Butter Napa Valley Chardonnay 2020 screams 'California' more than white teeth, dark tans, and zero carbs.
It literally leaps with buttercream on the nose and shows layers of toasted crumpet and caramelised oak, as it harks back to the big old buttery days of, well, old.
Luxuriously golden and packed with peaches and cream complexity, vanilla and butterscotch brilliance and almond-laced awesomeness, this niceness from Napa is a masterpiece with indulgently rich pasta carbonara.
Get amongst it, WineFriends!
Customise
{{ product.TileDisplayPrice | currency }}

{{getNumberOfBottles(product)}}x {{ (getNumberOfBottles(product) == 1 ? (product.MiscellaneousProductType || 'bottle') : (product.MiscellaneousProductTypePlural || 'bottles')).toLowerCase() }}
FROM

{{ getSellPrice(product) | currency }}

/ {{getNumberOfBottles(product)}}x {{ (getNumberOfBottles(product) == 1 ? (product.MiscellaneousProductType || 'bottle') : (product.MiscellaneousProductTypePlural || 'bottles')).toLowerCase() }}
{{ product.ProductName }}
{{ product.ProductDescription }}