HAVE YOU HEARD THE NEWS?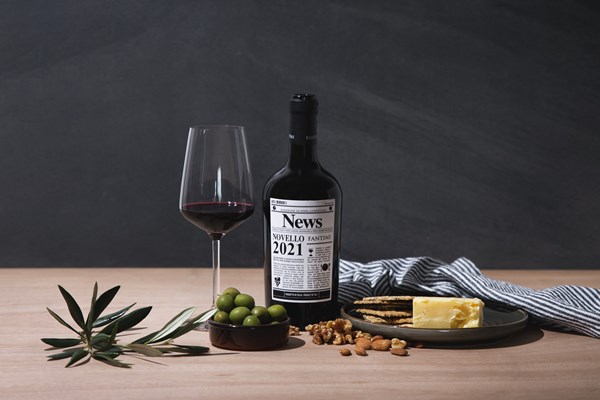 BIG NEWS! The latest vintage of the Fantini 'News' Novello is FINALLY HERE!  This is the fifth vintage we've snaffled of this bellissima blend of montepulciano and sangiovese which must officially make it a WineFriend fave, right? 
Why do we love it so? Because it's inky and glossy and looks like it'll be a monster, yet it's a seriously soothing, softly-spiced, fleshy-textured, fruit-saturated sensation that'll warm the cockles on even the wint'ryest of days. 
This wine has a huge future ahead of it, if you honestly feel you have the discipline. Taste this now then order another 6 bottles to impress your mates again in 6 months time.
Customise
{{ product.TileDisplayPrice | currency }}

{{getNumberOfBottles(product)}}x {{ (getNumberOfBottles(product) == 1 ? (product.MiscellaneousProductType || 'bottle') : (product.MiscellaneousProductTypePlural || 'bottles')).toLowerCase() }}
FROM

{{ getSellPrice(product) | currency }}

/ {{getNumberOfBottles(product)}}x {{ (getNumberOfBottles(product) == 1 ? (product.MiscellaneousProductType || 'bottle') : (product.MiscellaneousProductTypePlural || 'bottles')).toLowerCase() }}
{{ product.ProductName }}
{{ product.ProductDescription }}