Valentine's Day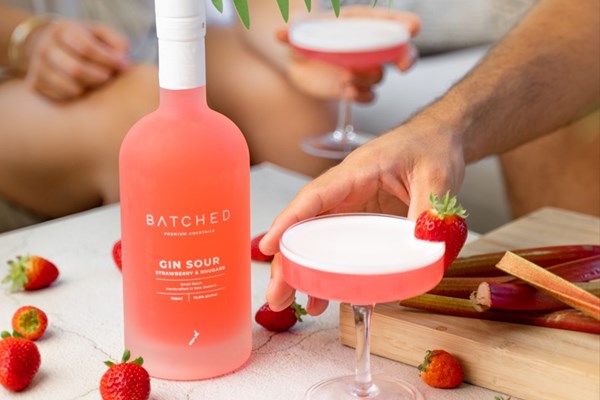 Valentine's might be another folk tradition that's gotten slightly out of hand, but seeing as it celebrates love, adoration, friendships and all that good stuff, then we're all for it. Especially if it means sharing crazy-good gin cocktails!
And when love comes to town we welcome it with the Strawberry & Rhubarb Gin Sour by Batched which satisfies our thirst for candy-pink, seductively, sweet-sour flavours.
Ditch the characterless cards, silly stuffed toys and cheesy old chocolates and spark more joy for the object of your affections, your lover, your bestie or work wife by giving them this gorgeous gin. Then add extra charm by choosing one of our cute (and cheeky) neck tags to adorn your gift.
Click 'View Details' to select which one sums up your sentiments best x
Customise
{{ product.TileDisplayPrice | currency }}

{{getNumberOfBottles(product)}}x {{ (getNumberOfBottles(product) == 1 ? (product.MiscellaneousProductType || 'bottle') : (product.MiscellaneousProductTypePlural || 'bottles')).toLowerCase() }}
FROM

{{ getSellPrice(product) | currency }}

/ {{getNumberOfBottles(product)}}x {{ (getNumberOfBottles(product) == 1 ? (product.MiscellaneousProductType || 'bottle') : (product.MiscellaneousProductTypePlural || 'bottles')).toLowerCase() }}
{{ product.ProductName }}
{{ product.ProductDescription }}