Almare Spritz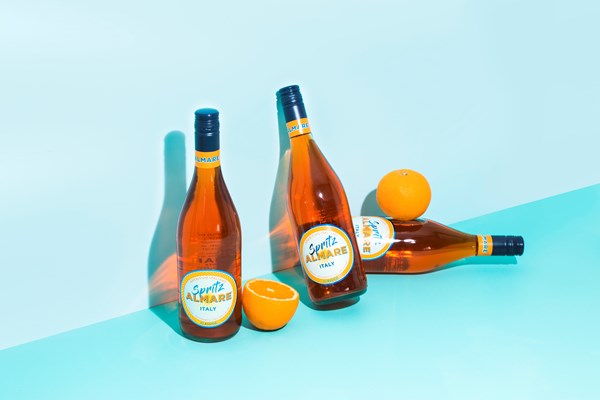 Summer is absolutely upon us! The afternoons are SIZZLING, the sun is lingering longer so it was only right to bring back the perfect drink.... ALMARE SPRITZ!
Crafted from glera grapes and buckets of exotic botanicals, ALREADY MIXED, just twist the cap, pour and go! At just 8% alcohol, imagine a crispy-fresh cross between Aperol and Prosecco, with a squeak of bitterness and spiced citrus. Delizioso!
We love serving ours over ice with a slice of orange but it's easily catapulted into cocktail status with a splash of vodka or gin. AND at under $20 bucks per bottle, it's a BARGAIN. What's not to love?
Customise
{{ product.TileDisplayPrice | currency }}

{{getNumberOfBottles(product)}}x {{ (getNumberOfBottles(product) == 1 ? (product.MiscellaneousProductType || 'bottle') : (product.MiscellaneousProductTypePlural || 'bottles')).toLowerCase() }}
FROM

{{ getSellPrice(product) | currency }}

/ {{getNumberOfBottles(product)}}x {{ (getNumberOfBottles(product) == 1 ? (product.MiscellaneousProductType || 'bottle') : (product.MiscellaneousProductTypePlural || 'bottles')).toLowerCase() }}
{{ product.ProductName }}
{{ product.ProductDescription }}