Cocktail O'Clock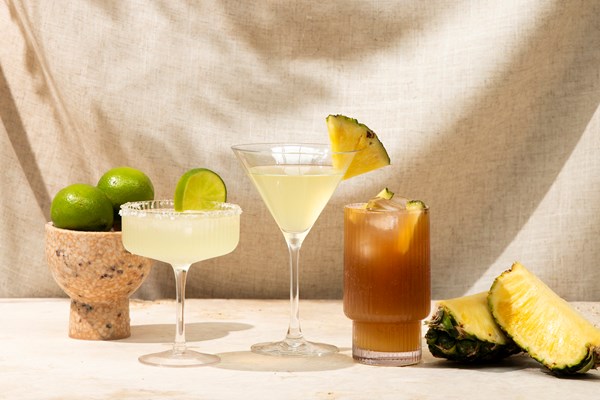 Summertime is always the right time to whip out the fancy ice cubes, your cocktail recipe books and that fancy shaker you've been keeping tucked away in the cabinet.
With our three shiny-new spiritous discoveries — the tastiest ready-to-go Margarita, a summer-scented tropical-flavoured gin, and the most versatile spiced rum — you'll be absolutely set to stake your claim to cocktail wizardry.
STOCK ARE LIMITED SO GET IN QUICK!
Customise
{{ product.TileDisplayPrice | currency }}

{{getNumberOfBottles(product)}}x {{ (getNumberOfBottles(product) == 1 ? (product.MiscellaneousProductType || 'bottle') : (product.MiscellaneousProductTypePlural || 'bottles')).toLowerCase() }}
FROM

{{ getSellPrice(product) | currency }}

/ {{getNumberOfBottles(product)}}x {{ (getNumberOfBottles(product) == 1 ? (product.MiscellaneousProductType || 'bottle') : (product.MiscellaneousProductTypePlural || 'bottles')).toLowerCase() }}
{{ product.ProductName }}
{{ product.ProductDescription }}