Attention, Kiwis!
WineFriend is here to rescue you from that yearly Mother's Day gifting panic with a stunner of a present that'll delight any and every mother figure in your life.
We've partnered with Bloom Social to bring you a WineFriend exclusive:
10 breathtaking Bloom roses (wrapped in crisp hand-painted paper with a delicate fabric bow) and our specially curated Mother's Day 3-Pack (containing a bubbly, a rosé, and a pinot noir), alongside a handwritten note so you can wax poetic about your love and appreciation.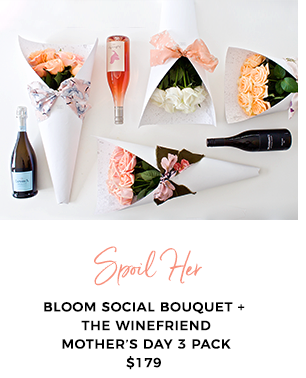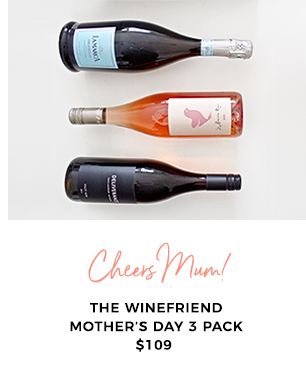 We've also got a 3-Pack-only option if you're looking to keep things a bit simpler — but whatever you choose, your gorgeous gift will be delivered for free, straight to your recipient's door. The roses + wine option will arrive on Sunday 13th May, and the 3-Pack-only will get the party started a bit earlier by arriving on Thursday 10 May or Friday 11 May.
Check out the prices above — and then head here to place your order. Cutoff is 5:00pm on Wednesday 9 May, but get in quick in case stocks run out earlier!