The WineFriend 'Perfect Pairings' series is designed to take your wine-and-food duos to the next level. We'll be tackling a smorgasbord of varietals and telling you what to pair with their unique characteristics for a truly inspired fine wine dining experience. Thanks for tuning in!
Hey there, syrah! Or should we call you shiraz? Technically, we'd be right to use either. These bold bombshells are actually the same grape — but in the wine world, each denotes a different style.
Used fairly exclusively to qualify Australian examples of this red, 'shiraz' wines are typically those punchy, in-your-face, hyper-fruit-forward, not-so-subtle big guys we love to crack open on a chilly winter's night. 'Syrah,' on the other hand, is the original name for this grape — and it's more commonly associated with classic French versions and offerings from elsewhere in the world, like California and New Zealand. Where shiraz tends to highlight big red and dark fruit flavours, luxurious spices, and warming alcohol, syrah presents lighter fruit (think raspberry and cherry) alongside brightening lines of pepper and herbs and even some more savoury, meaty notes.
(This delineation isn't a totally clear-cut line, though; winemakers from places outside Australia will sometimes call their syrahs 'shiraz' to indicate that they're in that bigger, bolder vein.)
For the purposes of this Perfect Pairings piece (woah, alliteration!), we'll separate this gorgeous red into these two categories. Let's eat!
What to pair with syrah
As a rule, the syrah/shiraz grape is always going to be on the weightier end of the red-wine spectrum — so syrah might be generally lighter and more classically elegant than shiraz, but that doesn't mean it's a light wine in itself. Typical syrahs show juicy and bright boosts of berries, underscored by peppery hints and those herbal characteristics found in most Old World reds.
With that in mind, here are a few things you can always pair with syrah for a truly mouthwatering combination: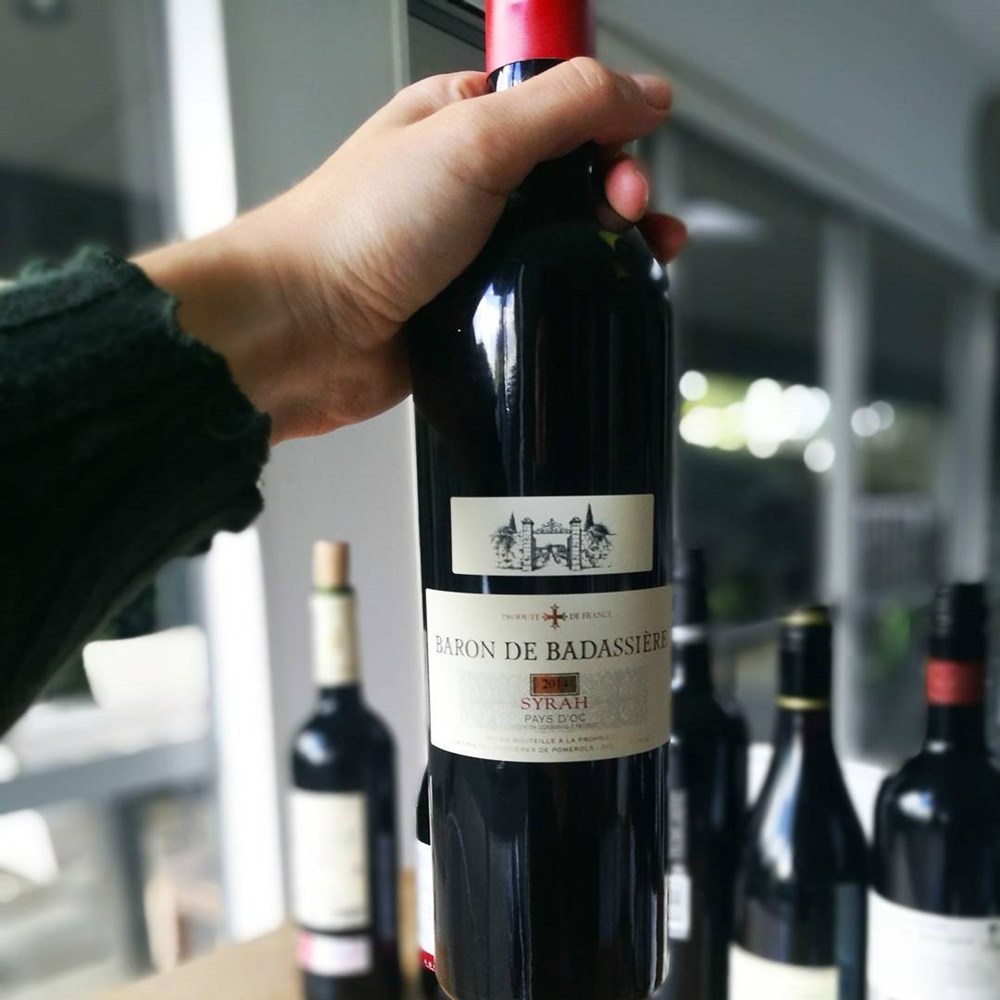 Red meats such as lamb, venison, and steak: With just the right balance between tenderness and flavour, red meats like the ones mentioned here are absolutely ideal matches for syrah.
Salmon: Because syrah strikes that perfect chord right in the middle of bright acidity and juicy flavour, it can stand up to the fattier nature of a good cut of salmon.
Brie: The creaminess of Brie alongside the light fruitiness and peppery influences of syrah? Oui, oui!
Dishes featuring herbes de Provence: The inherent herbal qualities in classic syrah mean it drinks beautifully with herb-heavy dishes.
Cassoulet and French onion soup: Syrah is a French grape by birth, so it makes sense that it'd pair well with classic French dishes. If you're ever at a loss for a syrah pairing, go with one of these traditional options.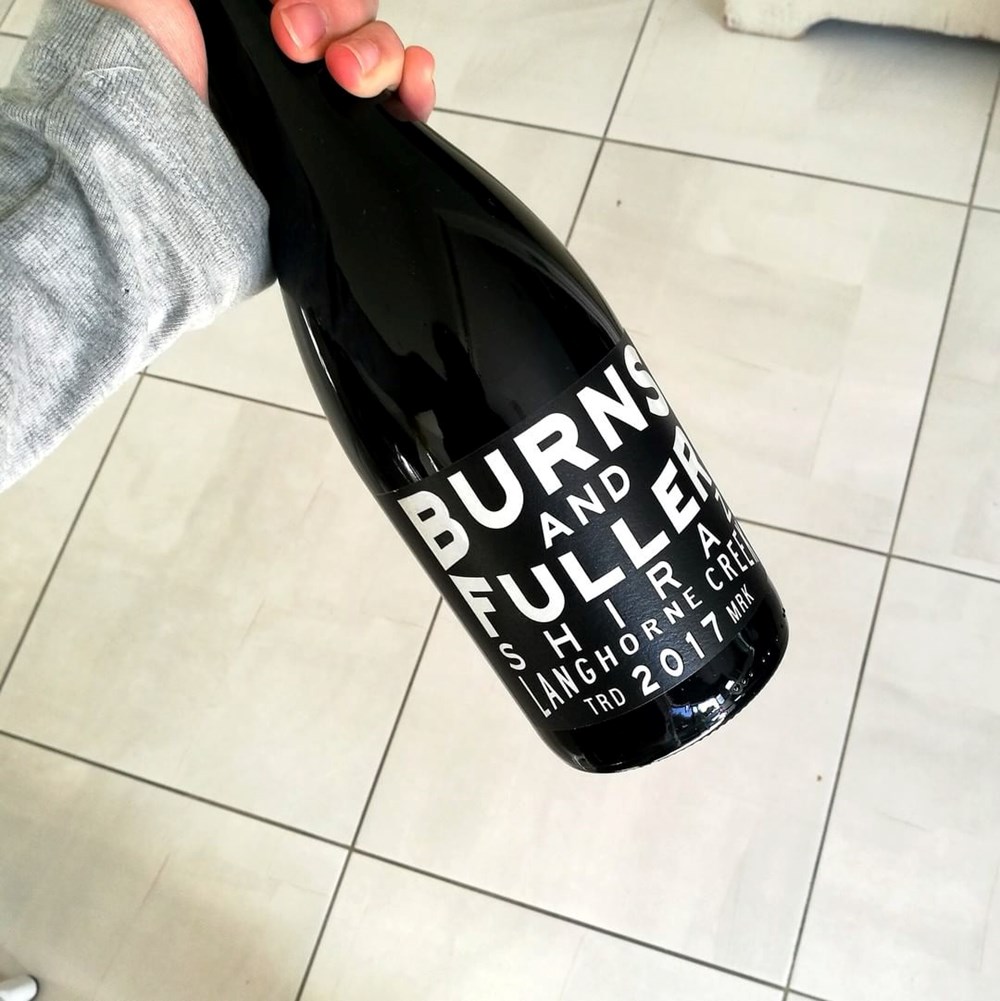 What to pair with shiraz
Bigger, bolder, and ballsier, shiraz does away with the herbal notes and lighter elegance of syrah and replaces them with ripe fruit flavours (we're talking blackberry, blackcurrant, plum) and warming spices such as cinnamon and nutmeg. These differences lend themselves to food pairings with higher levels of fat and stronger flavours, except when it comes to spice. Steer clear of spice and shiraz! Instead, opt for:
BBQ meats and veggies: All those nice smoky and chargrilled flavours you get when you grill red meats and veggies? They're a match made in heaven with the juiciness of shiraz.
Beef stroganoff and big stews: These dishes are both rich and flavourful, just like shiraz. And isn't one of the tenets of food-and-wine duos to pair with like with like? (Hint: yes!)
Burgers: It's hard to go wrong if you're pairing a burger with a bold shiraz. The fattiness and flavour of the meat will sit tantalisingly alongside the 'bigness' of the wine, and things will go even better if your burger's packing some BBQ sauce and a strong cheese like the ones below.
Sharp cheddar and blue cheese: The powerful punch of shiraz practically begs for an equally strong cheese. Sharp cheddar and blue cheese are surefire bets, but you'll be good to go with anything that can match the boldness of the wine.
Anything else you like to pair with your syrah and shiraz? Let us know on social! And be sure to join the WineFriend family ASAP if you're not already a member.