Welcome to this installment of our 'If You Like This, You'll Love That' series! Like much of what we do here at WineFriend, our aim with these posts is to broaden your wine horizons. We'll be taking well-known varietals, talking about their flavour profiles, and giving you a few similar (but lesser-known) options to swoon over. First up? Chardonnay!
One of the 'Big Six' varietals, chardonnay comes in a myriad different styles and claims a veritable legion of people as diehard fans. It's the most-planted white grape in the world — and depending on where it's grown and how it's aged, it can taste completely different from one bottle to the next.
There are essentially two styles out there in the world: old-school oaky, creamy numbers synonymous with the California butterbombs of the 1980s and the fresher, zestier, fruitier examples that are either lightly oaked, unoaked, or no-malo. While those big, buttery chardonnays of old went into hiding when declared unfashionable in the 1990s, today they're back and beautiful — but winemakers are taking more care in handling the oak (meaning it's not OTT), controlling the malolactic ferment (the process that turns the sharp malic acid in the wine into softer, creamier lactic acid — hence the 'buttery' result), and ensuring the end product is balanced.
You'll find that chardonnay with little to no oak aging is generally cleaner and crisper than its roasty, toasty counterparts. These elegant Chablis-style wines showcase fresh flavours of apple, nectarine, and lemon, as well as zingier palates that appeal to lovers of other white wines.
Now that you've got a baseline, let's talk about a few interesting varietals you might like, according to whether you're into old-school or new-school or any-school chardonnay.
For lovers of roasty, toasty, buttery styles
If nothing in the world perks your ears up quicker than the thought of a buttery, creamy chardonnay, then we can safely assume you'll enjoy the same taste profile in other wines.
We recommend trying a viognier or a roussanne-marsanne blend.
One of our favourite chardonnay alternatives here in the WineFriend office is viognier. Pronounced 'vee-yon-yay,' it's generally rich and luscious with aromas of apricot stone, jasmine, and spiced mandarin; luxuriously full on the palate with layers of orange oil and stone fruit; and beautifully lengthy on the finish.
We also recommend trying a roussanne-marsanne blend if you can find one. These two grapes, commonly blended together, result in wines with those same characteristics. Marsanne is the heavier of the two — it's what provides the weight and the honeyed sweetness — while roussanne offers leaping aromatics and just enough brightness to elevate the wine.
With their viscous texture and indulgent nutty notes, these wines will quench your old-school chardonnay cravings. You may just become a loyal fan!
For lovers of lighter, unoaked chardonnay
These Chablis-style chardonnays taste like a crisp autumn day right at the tail-end of summer. Apple, pear, peach, spice, sweet flowers: it's like a peppy sensory experience in a bottle. While you might experience just a hint of sweetness from the fruit flavours, these chardonnays err on the crisp side and will often have your mouth puckering — so if this style is your raison d'être, then it's likely that you'll fall head over heels for albariño.
Albariño is widely planted in Spain and Portugal, and it's the latter's signature white. Loaded with classic peach and citrus flavours that are backed up by zesty acidity and a touch of saline minerality, albariño is perfect with fish, seafood, and sushi, as well as spicy Thai and Indian dishes, Mexican food, and even Chinese. Food & Wine Magazine recently described it as the 'next great summer wine' — and we quite agree!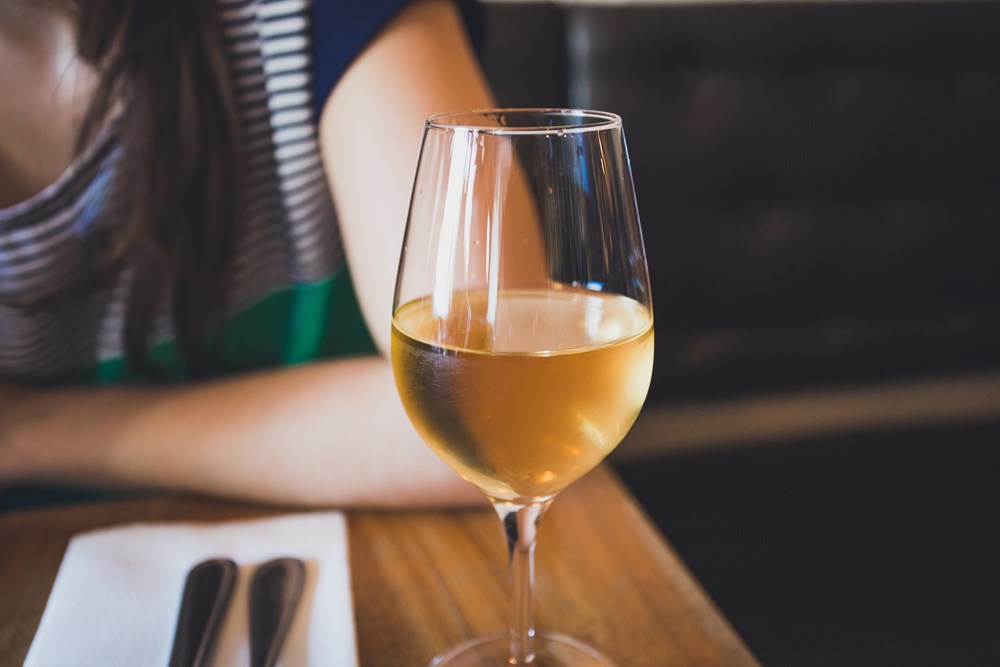 For the no-matter-what chardonnay drinker
If you're an indiscriminate chardonnay drinker — if you'll pop the cap or cork on any style as long as it's chard — then shut the front door, have we got the wine for you!
Fiano ('fee-ar-no') is an ancient white grape from the volcanic soils of Avellino in Italy's Campania region, and it's found itself a happy home in Australia and now New Zealand. Laced with lemon characters; rich, toasty, nutty notes; and a textural, sophisticated finish, it's the best of both the chardonnay worlds and a favourite in the WineFriend office because it boasts just enough spicy complexity to satisfy the oaked chardonnay fiends and just enough acidity and lightness to win over their counterparts.
Happy drinking!
Fiarno offers the best of both the chardonnay worlds.