New Year's resolutions are tricky. We charge into January with boosted motivations and the best of intentions — but occasionally life hits the 'sabotage' button, and some resolutions simply fall by the wayside. Two of the most common goals? Drinking less alcohol and spending less money.
WineFriend to the rescue! Now, you might be thinking we're crazy to suggest that a wine subscription can actually help you keep both of these resolutions. But allow us to explain!
Drinking less and spending less go hand-in-hand. When your resolve on the first begins to slip and you reach for a bottle or two from a supermarket shelf, the dollars start to climb and before you know it, you've lost track of both how much you're drinking and how much you're spending. But with WineFriend, you can stay on top of both goals by receiving six superb wines, sent straight to your door, at a fixed price, every month or every two months (you choose!) without any fixed-term contract dramas. You can pause or cancel at any time.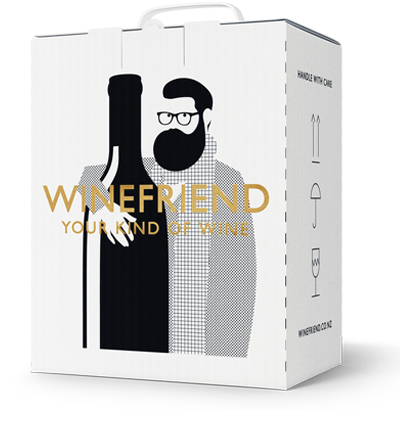 We avoid mass-produced brands and turn instead to high-quality, sustainably focused boutique producers who craft wines with real care and attention — wines you're not likely to see in an average supermarket. And to sweeten the deal further, all WineFriend wines are geared to your taste buds. So the wines we send you will be different to the wines we'd send your friends or family, because every palate is unique — and our Chief Tasting Officer knows that.
You see: WE MATCH WINE TO PEOPLE.
With WineFriend, you'll drink less and drink better at a wallet-friendly price. This way, when you get that hankering to pop a cork or twist a cap, you can bypass the supermarket or the local grog shop, because you know you've got WineFriend bottles (that you've already paid for) waiting for you in the comfort of your own home.
Drink better. Drink less. Spend less: it's the WineFriend resolution. Make it yours, too!
Start your New Year off the right way. Head here to join the WineFriend family today.