No matter where you're based in this lovely country of ours, winter 2018 has fully and finally taken hold. Massive amounts of snow recently caused the cancellation of Queenstown's Winter Festival (oh, the irony!), and it's even dropped below freezing up in the subtropical latitude of Auckland. To help you ward off those frigid temperatures, we thought we'd list a few of our favourite winter reds in all their cosy, spicy, fruity, cuddly glory. So throw on a big jumper, grab a glass, and read on!
Argentinian malbec
Malbec is Argentina's signature grape — and lucky for us, these magical gems have infiltrated the New Zealand wine market and made themselves pretty easy to find. Expect grounded earthy notes alongside warming spices and a meaty characteristic that altogether make Argentinian malbec a worthwhile winter companion.
Any California red, but particularly zinfandel
Thanks to the warmer climate in the Golden State, red wines from California (especially from the well-known subregion of Lodi) tend to be higher on the alcohol side, which makes them what we in the wine world call 'hot' — the perfect antidote to these cold winter nights. Zinfandel especially is typically fruit-forward and smooth, with ABVs upward of 14%, but you'll find similar qualities in California cabernet sauvignon, merlot, and most blends.
Australian shiraz
If there's one thing you can safely assume about wine, it's that Aussie shiraz will pack a punch. These wines are world-famous for their larger-than-life boldness, and like California reds, they're usually higher on the ABV front. As far as flavour goes, think lots of concentrated dark and brambly fruits, as well as Christmas cake spice and fruit jam. Spending a chilly evening inside by the fire? Crack open one of these babies to keep you cosy!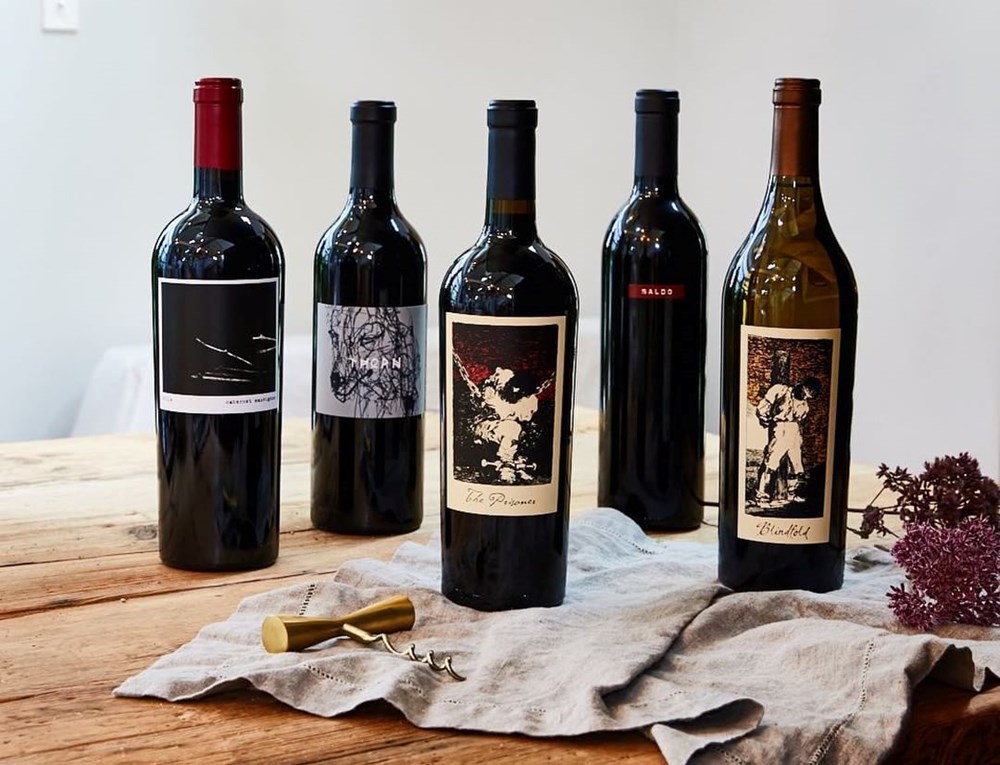 Tempranillo
Tempranillo is the signature grape of the Spanish wine region of Rioja, but it's grown all over the world — and as a general rule, it's lightly spicy, silky-smooth, and very easy to drink. It's widely available here in NZ, and it's the ideal winter option if you're looking for a warming red that's not quite as 'hot' as the ones we've already mentioned in this list.
Central Otago pinot noir
Central Otago pinot noir sits firmly on the 'dark' side of the pinot spectrum. The different subregions (Bannockburn, Bendigo, Gibbston, Alexandra, Wanaka, Lowburn) offer slightly different aromas and flavours, but overall these beauties are generally juicier, bolder, and 'bigger' than most of their counterparts, with more concentrated notes of dark fruit. They're the perfect 'winter' version of this lighter red!
Hawke's Bay Bordeaux-style reds
Judging by the results of the recent Dish Magazine merlot panel tasting, Hawke's Bay pretty firmly dominates the merlot world here in New Zealand. Whether you opt for a single-varietal merlot or a blend principally made up by the grape, what you'll get is an elegant Bordeaux-style red wine foregrounded by bright acidity and balanced red fruit characters.
Hawke's Bay syrah
Plummy, peppery, and elegant: Hawke's Bay syrah is a beautiful alternative to those Aussie bombshells we mentioned earlier. While still weighty and fairly intense as red wines go, syrah from Hawke's Bay is — shall we say — 'fresher' than other examples of the same varietal, with brighter berry notes and hints of pepper in place of the jamminess commonly associated with syrah.
So there you go: our red wine picks for this cold New Zealand winter! What do you like to drink when the temperature drops? Let us know on social, and join WineFriend today if you're not a member already.