If you've got a sweet tooth, there's nothing better than diving into a giant helping of your favourite dessert — unless it's doing that while also sipping on a glass of wine perfectly paired to that decadent chocolate cake or lemon tart. In this post, we'll outline a few rules to help you nail the wine-dessert game and give you a few tips on what to pair with what. Read on for a sugar rush!
The rules
The sweeter the dessert, the sweeter the wine. In other words, whatever wine you're drinking needs to be sweeter than the dessert you're eating!
Pair like with like. Citrusy dessert? A citrusy white wine is the way to go (riesling, perhaps?). Rich and chocolatey luxury? Reach for a bigger, riper, fleshier red.
Pay attention to texture and weight. If your dessert is heavier, go for a wine with similar depth and structure.
The suggestions
White wine
White wines such as dessert-style sauvignon blancs (which you can find in abundance in good ol' New Zealand) do a delicious tango with fruit salads, fruit tarts, and any other 'lighter' desserts with refreshing components to them — and if you're nibbling on buttery-based treats like shortbread, a richer, slightly sweeter, 'sec'-style Champagne will bring out the best in those creamy flavours.
Digging into pastries, custard, or a dessert based around spices such as nutmeg, cinnamon, allspice, or anise? Whites with higher residual sugar (the natural sugar content present in wine after fermentation) will make magic happen. We're talking gewürztraminer, riesling, moscato, viognier, etc. — 'musky' options that are also superb with sharply flavoured cheeses like cracked-pepper or cumin-seed Gouda.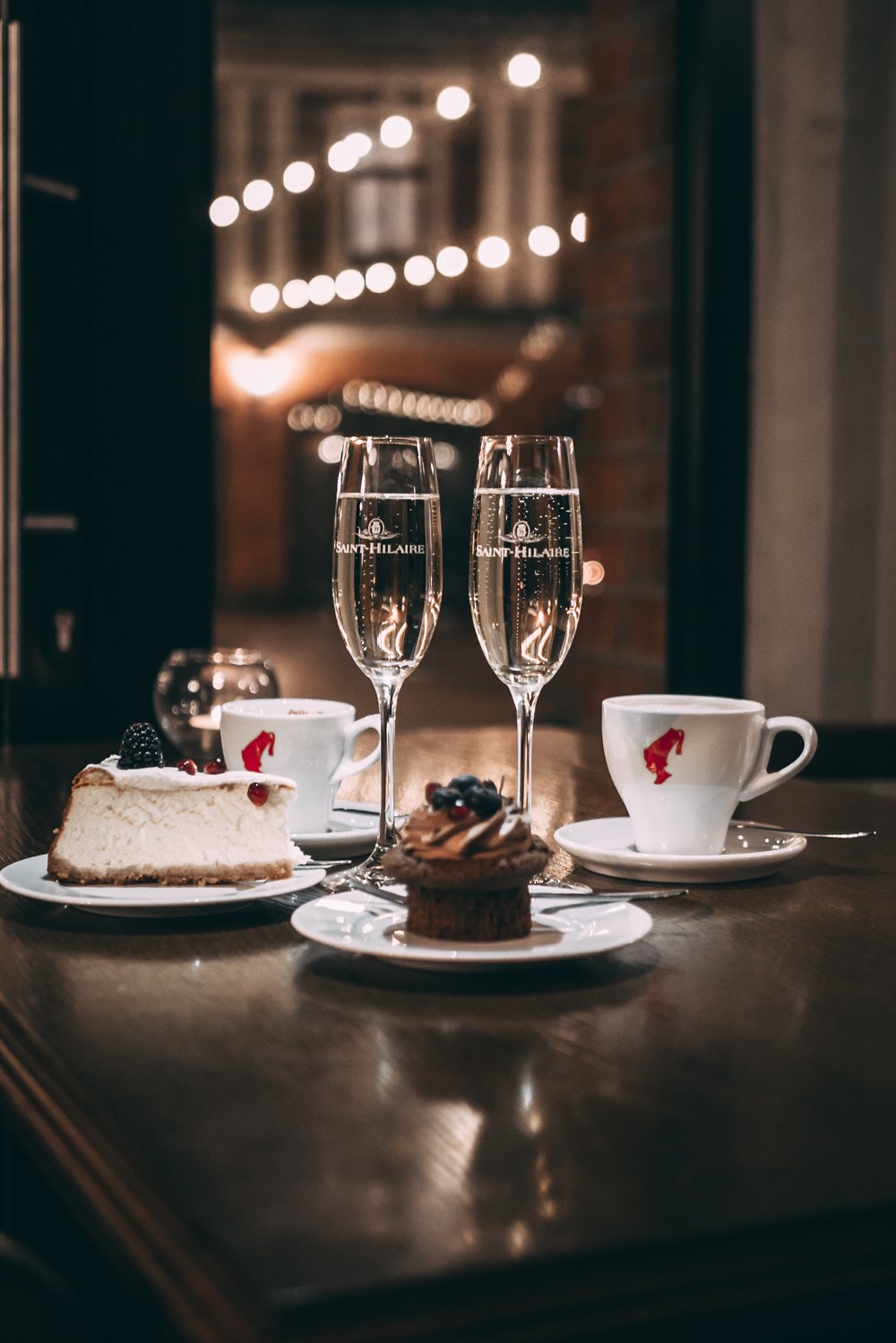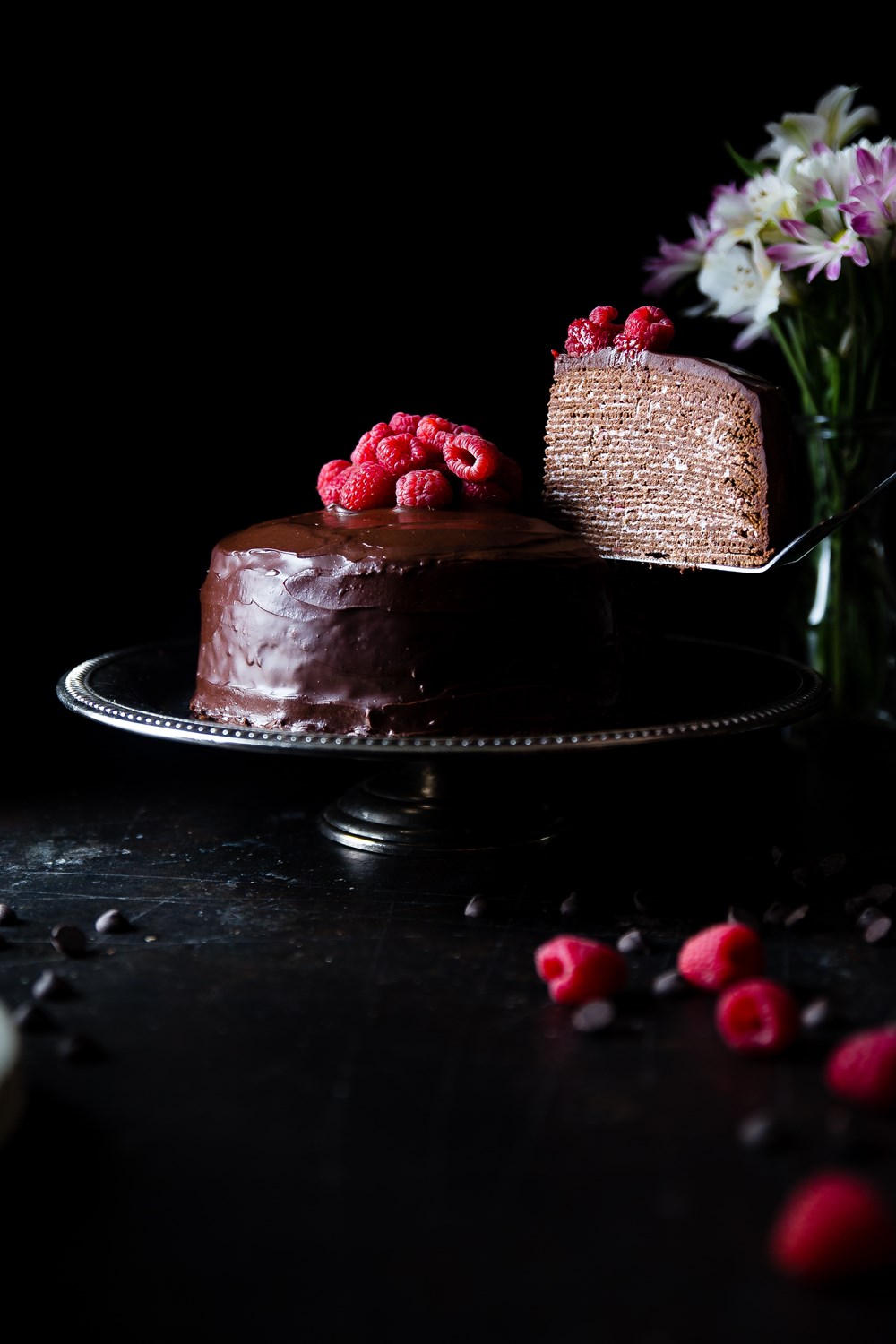 Red wine
If your dessert tastes lean away from the fruity and veer into decadence — think chocolate, caramel, and fattier elements like nuts — red wine is the way to go. Keep rule #1 from above in mind (the wine needs to be sweeter than the dessert), and you'll be on your way to a sinfully good pairing. An example? Sip on a smooth, fruit-forward merlot alongside classic brownies.
Our favourite option, though, is one of the wonders of the world of wine and food: a sparkling shiraz-rich chocolate treat duo. But if you can't find a sparkler, no worries — a classic full-bodied example (can't go wrong with a bottle from Down Under) delights with chocolate mud cake or flourless chocolate desserts.
Dessert wine
For the sweetest of the sweet treats (mousses, gelatos, sorbets, candied fruit — those better-have-been-to-the-dentist-lately delicacies), we'd go with late-harvest dessert wines or an ice wine. Both are hyper-sweet, super-concentrated (you'll notice a thick, viscous texture on the palate, almost like syrup), and literally meant to be drunk with those after-dinner confections. They're also excellent partners for cheesecake!
If you've got a heavy hitter with a caramelised element on deck (fruit cake, Christmas pudding), a rich tawny port will do the trick.
But one surefire, never-fail hit? A noble sémillon or riesling, served with wedges of hard, salty sheep's milk cheese that you dip into liquid honey before popping in your mouth. (Fun fact: the 'noble' in the name refers to 'noble rot,' the layman's term for 'botrytis' — a grape fungus that produces über-sweet wines).
Got a go-to wine-and-dessert pairing that we didn't mention? Pop it in the comments so everyone can give it a try! And to stock up on delicious wines you can drink alongside your favourite sweet treat, join WineFriend today.