Welcome to a new installment of our 'If You Like This, You'll Love That' series! Like much of what we do here at WineFriend, our aim with these posts is to broaden your wine horizons. We'll be taking well-known varietals, talking about their flavour profiles, and giving you a few similar (but lesser-known) options to swoon over. Get ready, pinot noir lovers!
It's been suggested that the name 'pinot' comes from the likeness each grape bunch has to a small pinecone — tiny and conical, with tightly compacted berries — but one thing's for sure: pinot noir is one of the most popular red wines in the world. Born in France, it grows all over the world, plays a particularly important role in the New Zealand wine industry, and sits on the lighter end of the red spectrum.
A typical pinot noir offers tannins that are less chewy and drying than those of other reds. Its vibrant flavour — cherry, strawberry, redcurrant, raspberry, tamarillo — belies its lighter hue, and it shines with tart acidity and floral aromatics such as rose petal and violets. Pinots also generally exhibit earthy undertones of forest floor, mushroom, and black tea, as well as greener characteristics like tea leaf and dried herbs.
Sound like your style? Here's what else to try if pinot's your pick! (And if it is, check out our piece on which dishes to pair with this ravishing red here.)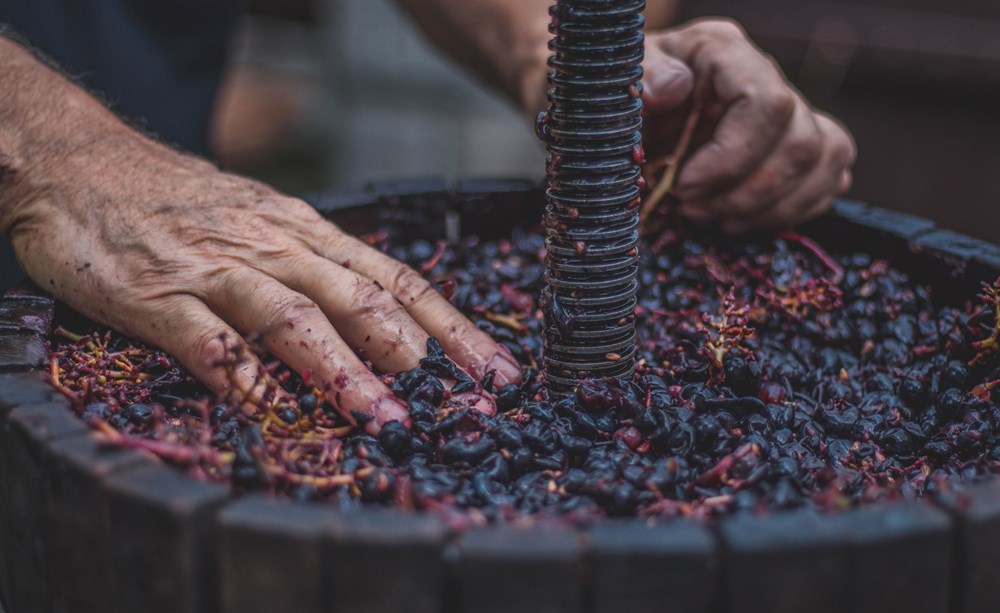 Gamay
Yet another Frenchie by origin (and sometimes called 'Gamay a Jus Blanc'), gamay is the trendy gem used to produce the popular Beaujolais wines. Like pinot noir, it's a lighter-skinned grape that generally shows similar red fruit characters, youthful brightness, tart acidity, and floral notes.
Blaufränkisch
Nicknamed the 'pinot noir of the East,' blaufränkisch is Austria's signature red grape — and while it's not exactly the easiest wine to get your mitts on here in New Zealand, it's well worth the hunt for pinot lovers. Typically light-bodied, blaufränkisch is delightfully fruit-forward, with notes of raspberry, blackcurrant, and blueberry.
St. Laurent
Another Austrian! You may never have heard of St. Laurent outside the context of fashion, but in the wine world, it's a relatively obscure grape thought to be a descendant of pinot noir. You won't be able to tell by the colour (St. Laurent is deep and dark to pinot's light and bright), but the leaping herbal aromatics and the zingy lines of cherry lift this beauty right into the pinot fan's wheelhouse.
Sangiovese
Lots of Italian reds fit the bill when it comes to resembling pinot noir, so we've included a few on this list. The first? Sangiovese. This Italian staple in particular offers many of those earthy notes inherent in pinot noir, as well as that easy quaffability and those bright red fruit notes of strawberry and cherry.
Barbera
A cherry, strawberry, and raspberry party in a glass: that's what you'll get with barbera. One of the most prominent red grapes in its native Italy, barbera's got acidity that can hang with the brightest of the pinots and a light to medium body that'll have you singing its praises.
Lagrein
Italian red #3, reporting for duty! This pinot noir alternative is a bit similar to St. Laurent in that it might not look the part at first. It's darker in shade and more full-bodied than most pinots, but its youthful freshness and notes of dark fruit and wild cherry elevate it to the pinot realm.
Thoughts, pinot noir devotees? Tell us how you feel on social! And if you're not a member of the WineFriend squad yet, join now.