Of the smorgasbord of tabs I have open on my laptop at any one time, stylish homewares curator fatherrabbit.com is a constant.  Has been since forever ago.  I'm not even sure how the addiction occurred.  Perhaps it was the white space.  All that glorious white space (we're big on that at WineFriend too) For me, it conjures up my favourite images.  That of a clean, high thread-count, white, cotton, sheet drying on my washing line, or a freshly painted white wall, just waiting for a perfect piece of art. 
Whether it's unveiling some new, "I've-been-waiting-my-whole-adult-life-for-that" gadget for my kitchen or bathroom, an artwork, or a some snazzy thing to brighten up an unloved space, whether I'm hunting for the perfect gift, or just seeking out a trinkety treat for myself, it's like they've tapped into my own aesthetic. My ferret's nest of personal taste and all its quirks.  Especially when the seasons change, like when we're snuggling into these long afternoon shadows of Autumn, the Father's tones become warmer, making me long for tasty things with a kick of spice. I have no idea how they do it, but clearly Claudia Zinzan and Nick Hutchinson are shamans of some sort. 
So, when the idea kicked around to collaborate with these crazy kids, we dove straight in without even taking our phones out of our pockets or checking if we'd put waterproof mascara on.  Our mission was to create an Autumn adventure for your taste buds.  To source six wines to excite and delight and take your tonsils to tasty town.  Together with Claudia and Nick, we swirled, sniffed and sipped our way through a selection of our greatest and grooviest wines because we wanted to find the most Father Rabbit-est six-pack possible, and by hokey New Zealand, we think we've cracked it! 
Not only do they taste outrageously lovely, but they're also made by small, hardworking producers that we love and trust, AND they look like money on the table. 
The Te Kano Estate Central Otago Pinot Gris 2018 is a bottle of softly spiced, quince and pear-packed perfection that we felt had 'Autumn afternoons' written all over it.  So stylish, statuesque and mouthfilling, it's an instant "love" from us.  We also love that 'Te kano' (Māori for 'seed') celebrates the lone surviving kōwhai tree (affectionately known as 'Old Man Kōwhai') holding fort on the Northburn slopes above Lake Dunstan.    
The blisteringly beautiful Providore Luminaire Central Otago Blanc de Noir 2018 is crafted from 100% pinot noir that's carefully separated from its dark, purple skins to fashion a fresh, floral, softly spiced, musky, autumnal white wine with a hint of natural sweetness.  Download their app and scan the label with your phone to unveil augmented reality awesomeness.
The Hunting Lodge Gisborne Marsanne Viognier 2017 is a mystical, magical, blend of two key Rhône Valley varieties that are very tricky to get right, yet the Hunting Lodge kids are high achievers. A total floral-fest on the nose, it immediately leapt into our 'must have it!' list. Think apricot, jasmine, mandarin pith and lemony loveliness. Zesty, textural and deliciously pure white fruits make it this season's sensation.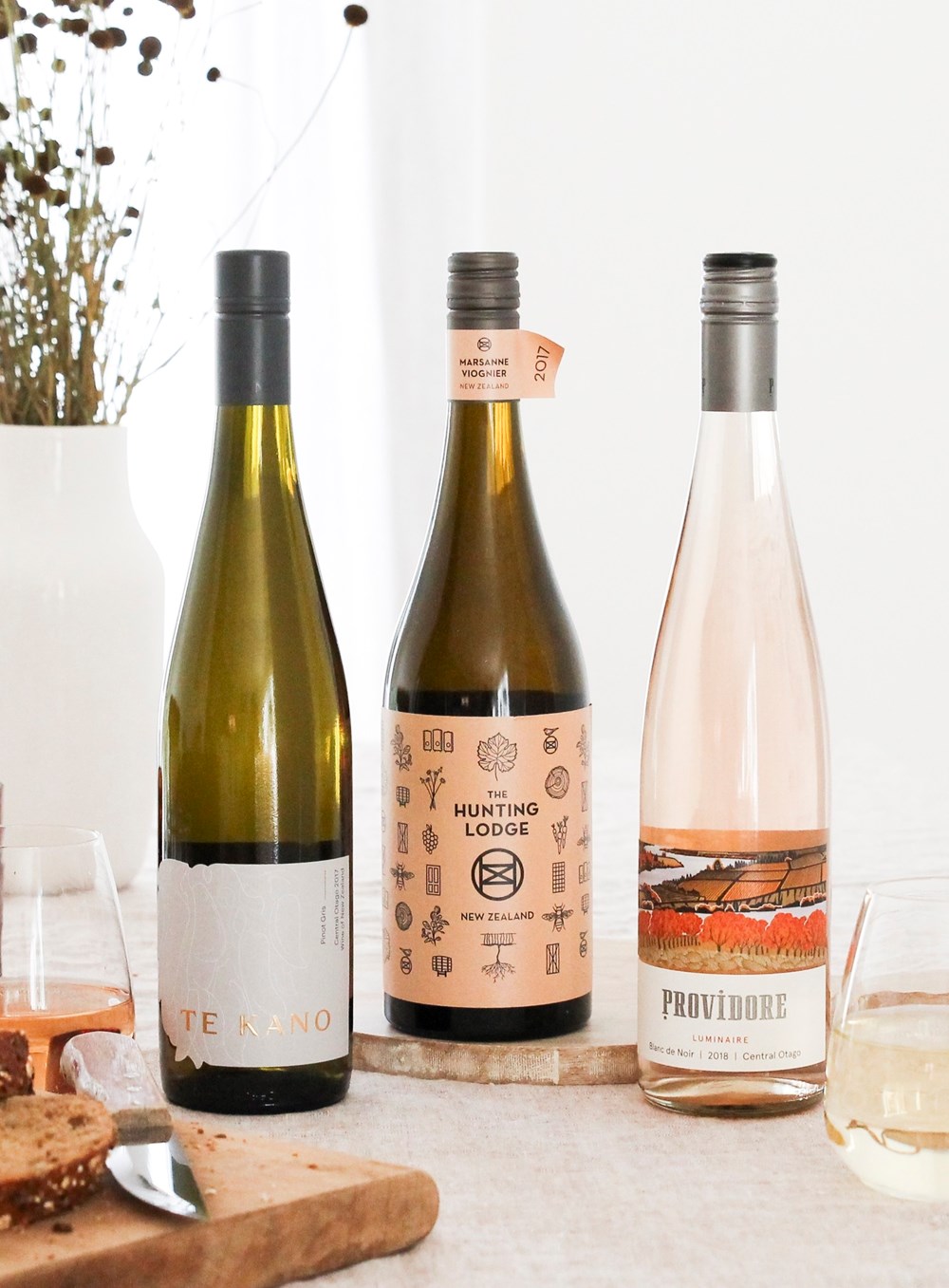 Gus and Mel Lawson are obsessed with making great merlot. Their vines thrive on the sun-soaked hills overlooking the famous Gimblett Gravels district. Three sleepy years in the bottle has meant the Cypress Hawke's Bay Merlot 2016 is now a smooth, mindbendingly meaty , leather-edged, rascal showing raspberry, cherry, and redcurrant characters, extra licks of spice, and fine-grained, gripping finish.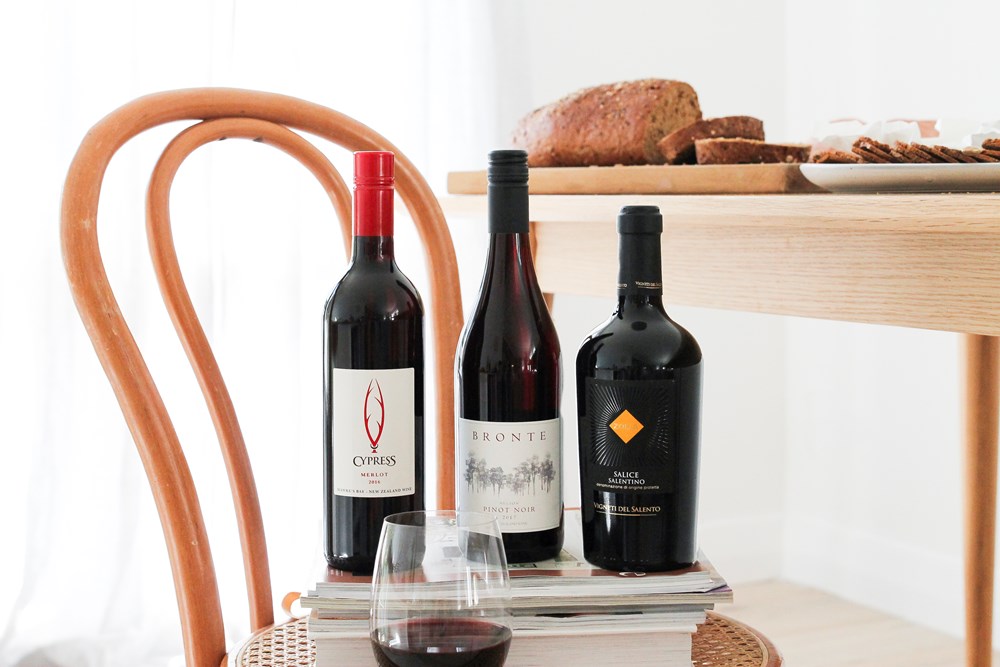 If you're looking for lush, plush pinot noir, the Bronte Nelson Pinot Noir 2017 had us swiping right in seconds flat.  Juiced up and ready for action, it's chock-full of cherry and raspberry liquorice, a touch of cough-drop complexity, and buckets of florals to back up the fruit. It's an easy-like-Sunday-morning pinot that's down for some friskiness under the covers.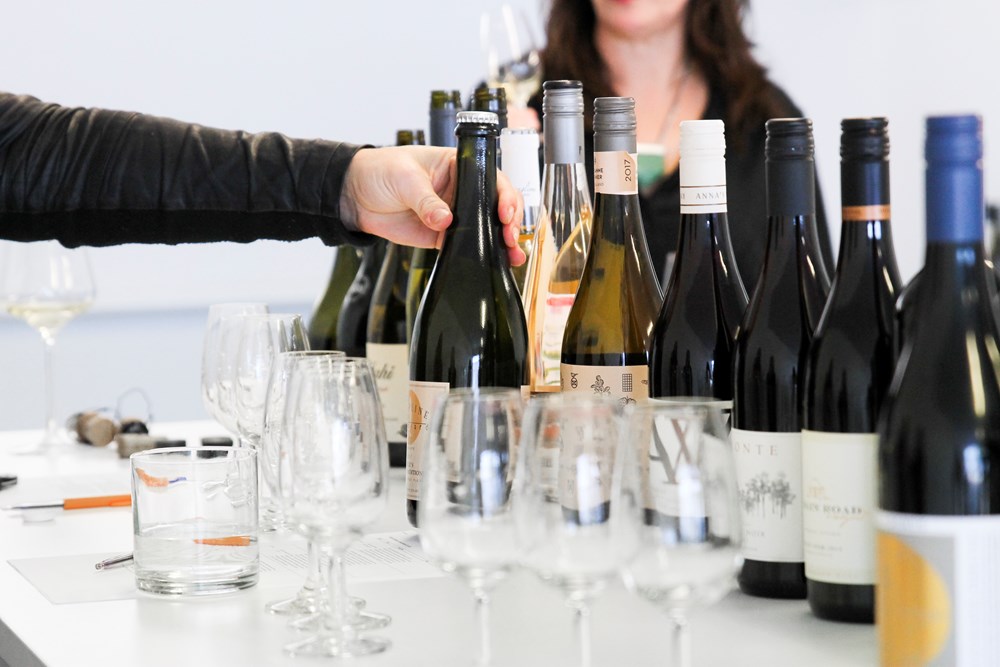 And then.  Far out.  We have found three of the most drool-inducingly delicious red wines from small Italian producers to give you a little surprise.  In the case you'll find one of either the Falesco Tellus Lazio IGP Syrah 2016, the Velenosi Lacrima di Morro d'Alba Marche 2016 or the Zolla Salice Salentino DOP Negroamaro Malvasia Nera 2016. Prepare for the mighty-smooth, magically muscular, spice-infused, taste sensations that are these Italian wildcard.  Inky, glossy, gamey and each showing a sinewy, muscular finish, it's like a clutch of seriously cut, CrossFit models in every glass of these gloriously rich reds.