Is it even summer if you're not drinking rosé errday? (That's our attempt at sounding like we're down with the lingo of today's yoof.) While we at WineFriend might not be that great at sounding cool, we do happen to be bonafide geniuses at finding all sorts of new and groovy ways to enjoy rosé. So join us in celebrating New Zealand's official Rosé Day with these 3 completely excellent thirst-quenchers!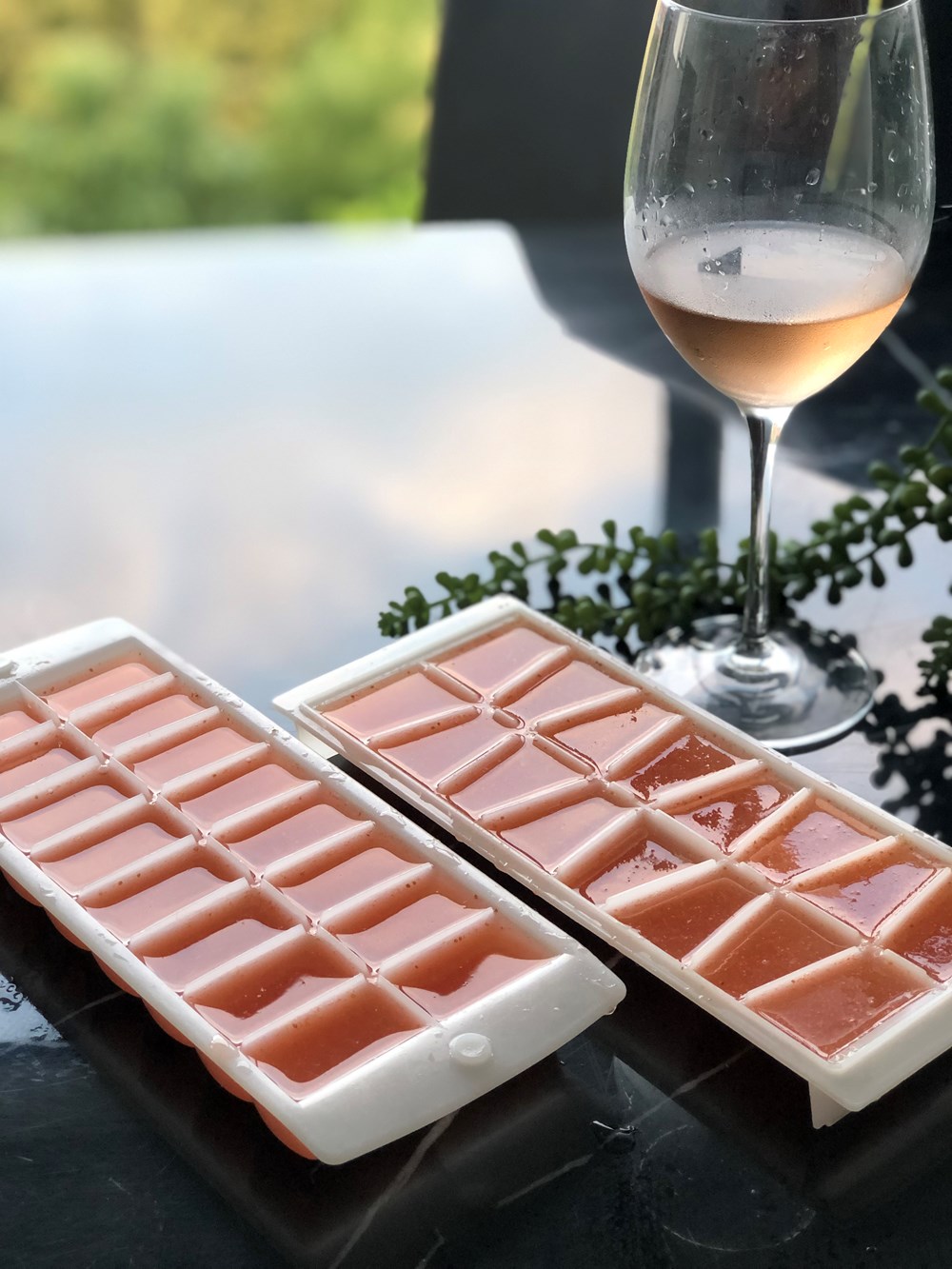 The summer staple: Frosé
Basically a wine icee, faithful frosé might just top the podium as the ultimate summer drink. It takes a little bit of prep (some of the ingredients need to be blended and frozen beforehand), but we promise it's worth it.
1 bottle rosé (Dry works best for that über-refreshing frosé feel, but we're not the boss of you. Use your favourite or whatever you have on hand!)

Juice from 1 lemon (preferably fresh)

Small handful strawberries

1 cup water, divided

¼ cup granulated sugar

Fruit to garnish (strawberries, raspberries, lemon — whatever you like!)
Blend rosé, lemon juice, strawberries, half a cup of water, and sugar until smooth.
Pour into ice cube moulds. Freeze for several hours or overnight.
When you're ready to drink the frosé, pop the cubes out of the mould and back into the blender. Add another half-cup of water, and blend until you reach your desired consistency.
Pour into glasses, garnish with your fruit of choice, and serve!
(Note: the strawberries will leave seeds. If this bothers you, just make sure to strain the juice before you freeze it.)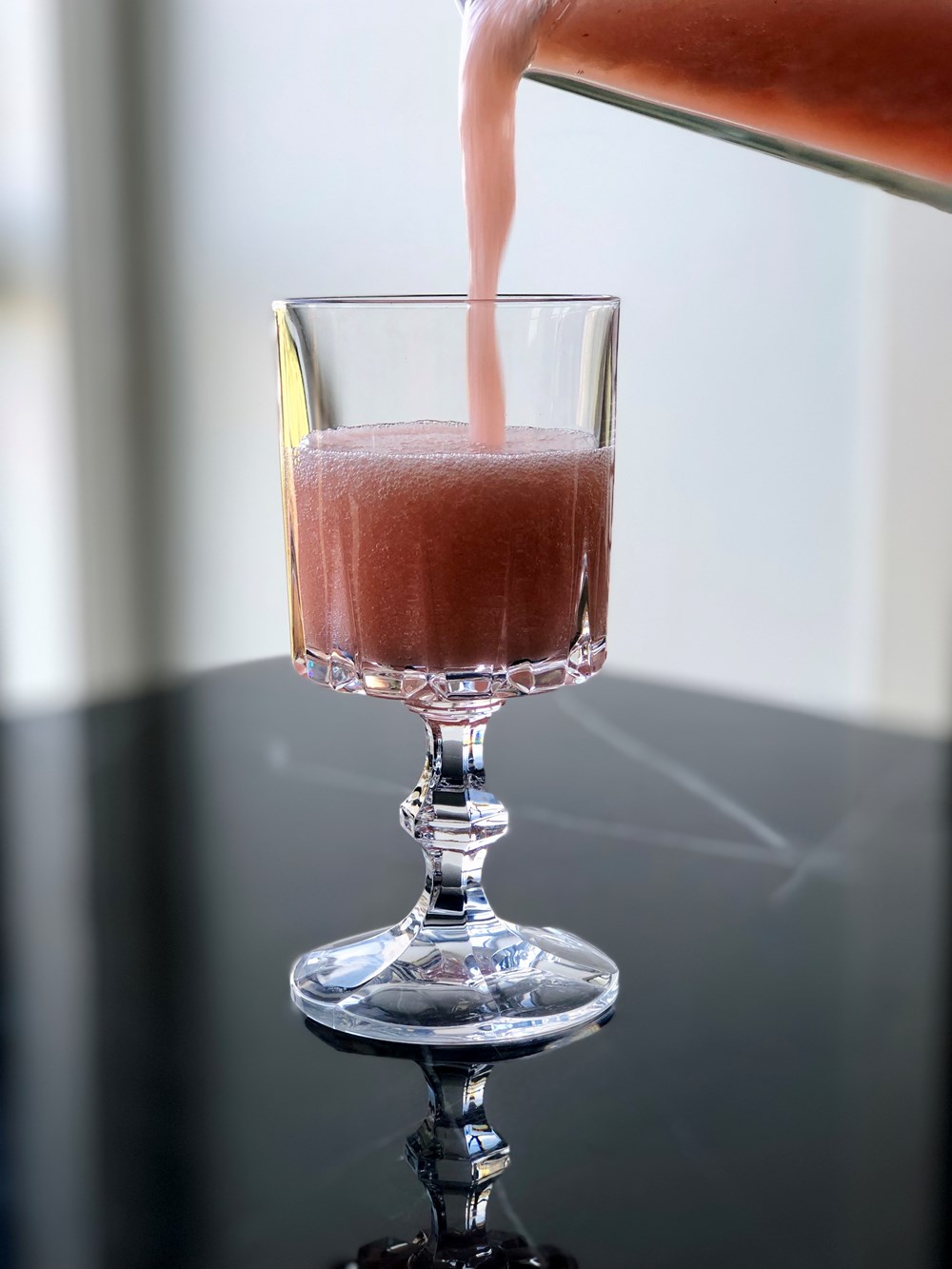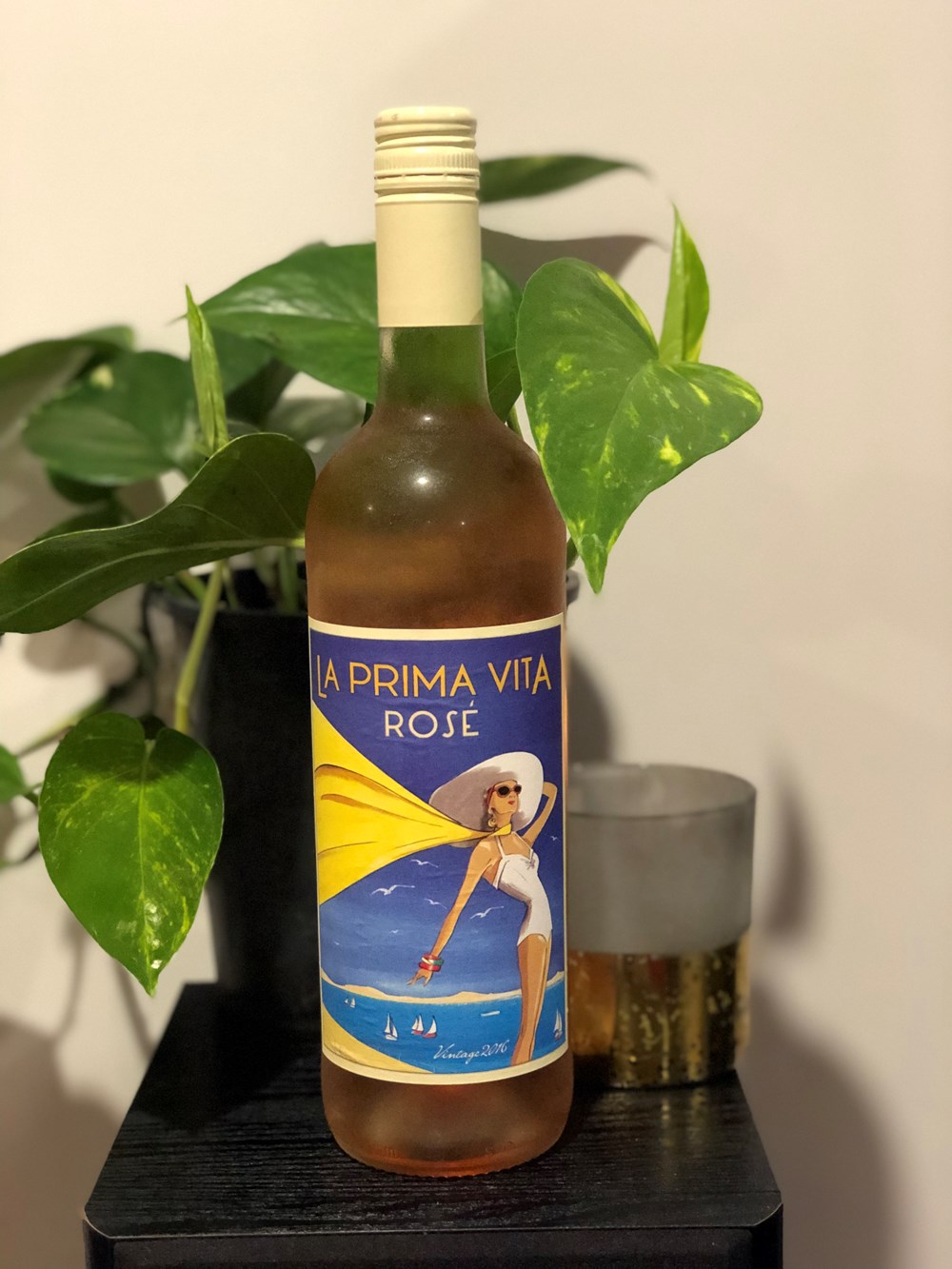 The classic with a twist: Rosé gimlet
Gimlets are super easy to make and super, super delicious. This twist on the classic literally just involves adding rosé to the usual ingredients and playing with the proportions a tad.
2 oz. dry rosé

1 oz. gin (We used Bombay (pictured here) in the first round and Scapegrace (a New Zealand gin) in the second. You can definitely use your go-to gin, but just keep in mind that whatever you use will affect the flavour profile of the cocktail.)

½ oz. fresh lime juice

½ oz. Rose's Lime Juice (or simple syrup if you can't find Rose's)

Lime wedge for garnish (optional)
Add ice to shaker. Pour in rosé, gin, and both lime juices (or fresh lime juice and simple syrup).
Shake until chilled.
Pour into glass, garnish with a lime slice if you'd like, and serve.
This twist on the classic literally just involves adding rosé to the usual ingredients and playing with the proportions a tad.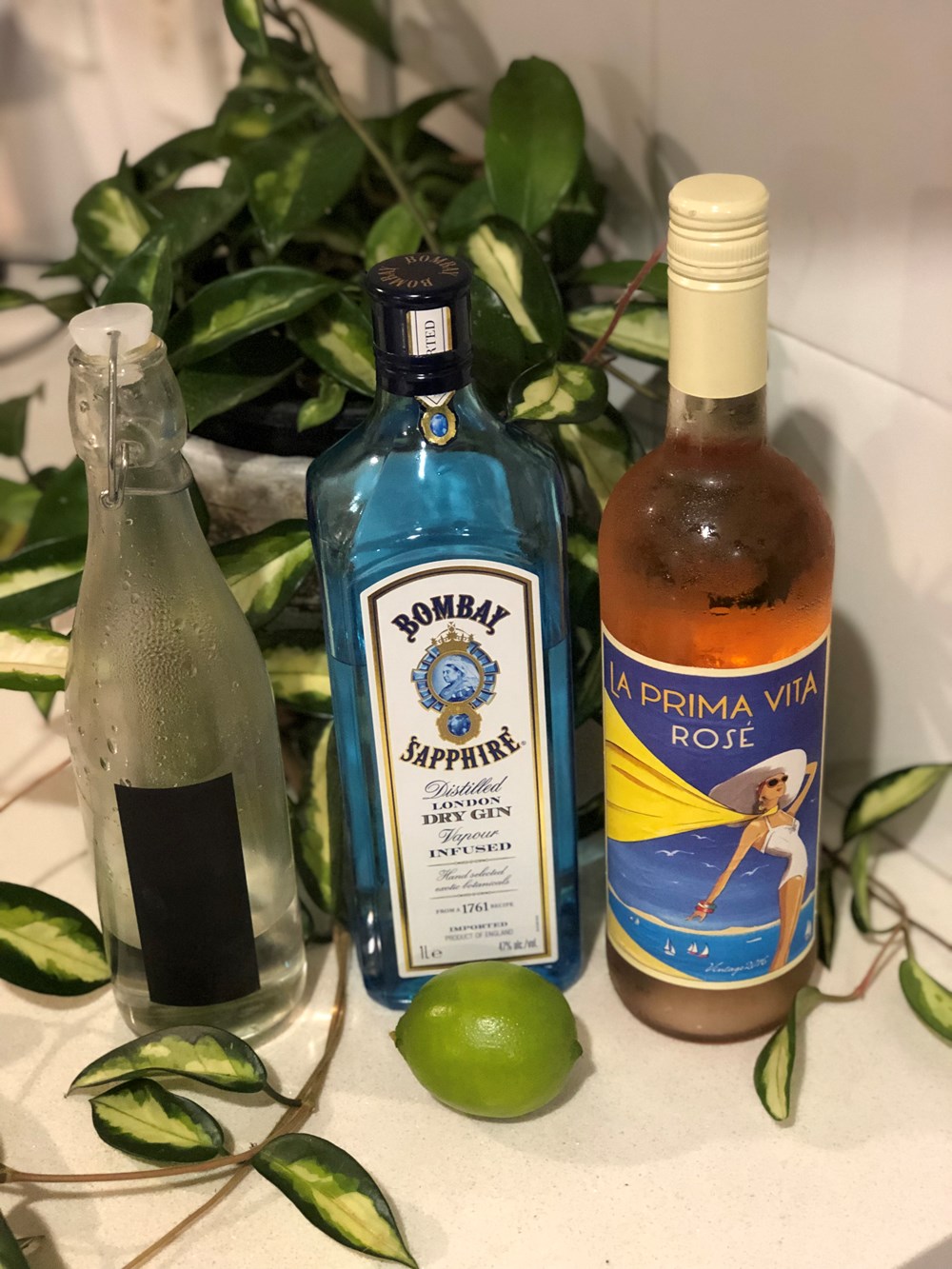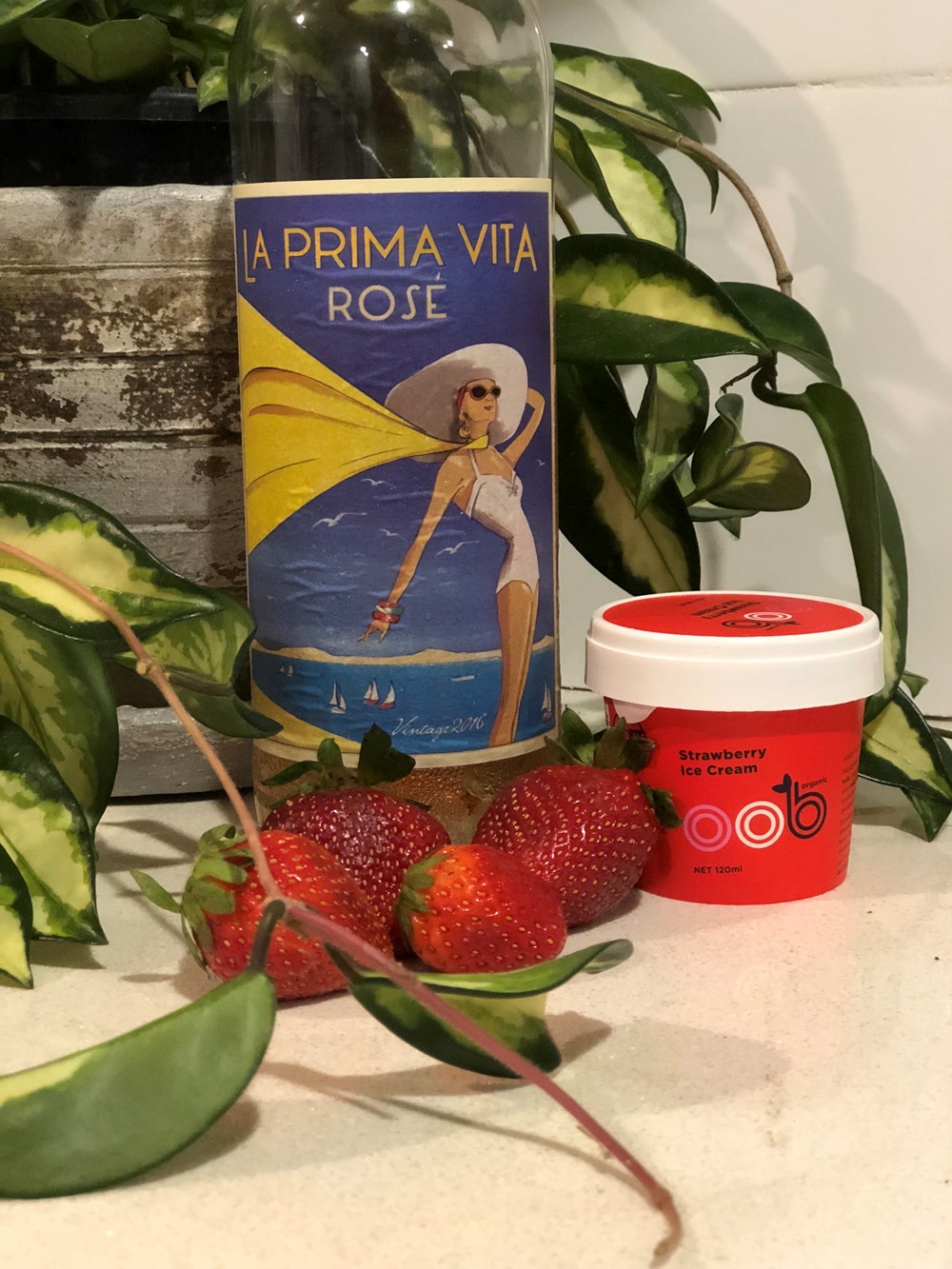 The adventure: Rosé milkshake
You might think we're nuts for this one, but don't knock it 'til you try it. If the thought of wine and milk makes you turn a little green, this'll change your mind.
½ cup strawberry ice cream (Fun tip: the little snack-size oob tubs are exactly the amount you need.)

2 oz. your favourite rosé

4 medium strawberries, plus more for garnish if you desire
Toss all the ingredients in the blender, and hit that button until you reach your desired shake consistency. Pour into a glass, and garnish with more berries — or maybe even some chocolate cookies crumbled on top?
(Quick note here: you can also try this with raspberry ice cream and fresh raspberries, depending on the characteristics of the rosé and the flavour(s) you'd like to highlight.)
We want to see how you're celebrating NZ Rosé Day! Tag us in your photos on social, especially if you end up making one of these tasty tipples. And don't forget to join the WineFriend family today!