WIN - Te Mata Estate Coleraine, worth $165!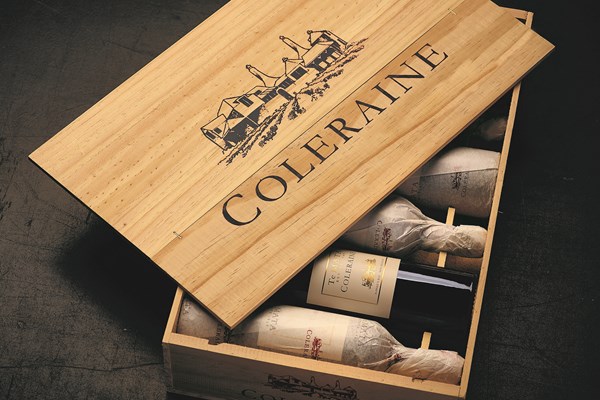 Call us Willy Wonka, except in this case our golden tickets are bottles of possibly the greatest red wine New Zealand has ever produced!
We have 12 bottles of the 100-point, 5 Star Te Mata Estate Coleraine 2021 (worth $165 each!) to gift to some VERY LUCKY WineFriends. This is your chance to nab a piece of New Zealand wine history. 2021 is touted as one of the best vintages of Coleraine, already an international superstar, raking in 5-star accolades from wine experts across the globe.
Starting May 1st, for four weeks, we'll be giving away 3 bottles each week — that's 12 lucky winners!
It's TOO EASY TO ENTER. Simply make a purchase* on our site from any one or more of the following options:  
1. Additional order from your Subscription Case
3. Or any of the offers we have in May, including BBQ Reds, Pinot Noir Packs, Gewürztraminer, and Sparkling Sale.
1 case = 1 entry 
... and each week three winners will be randomly drawn and we'll REPLACE one of the wines in your order with a world-famous bottle of 
Te Mata Estate Coleraine 2021, worth $165!

The odds are with you WineFriend's, YOU COULD WIN THIS!

Order now – offer ends midnight 28th May ⏰
*Excludes subscription cases, gift subscriptions & one-off gift purchases
★★★★★ 100 Points "undeniably THE GOAT of New Zealand wine" Sam Kim, Wine Orbit
★★★★★ 98 Points "Is it one of the best Coleraines ever?" James Suckling, jamessuckling.com
★★★★★ 98 Points "possibly the best I have yet tasted…. destined to become a classic" Bob Campbell MW, The Real Review
★★★★★ 97+ Points "Incredible wine" Gary Walsh, The Wine Front
★★★★★ 97 Points "A smashing cabernet blend and a top vintage for this wine" Huon Hooke, The Real Review
★★★★★ "a magical Hawke's Bay wine… on the level of a top-class Bordeaux" Michael Cooper, Michael Cooper's Buyer's Guide
Customise
{{ product.TileDisplayPrice | currency }}

{{getNumberOfBottles(product)}}x {{ (getNumberOfBottles(product) == 1 ? (product.MiscellaneousProductType || 'bottle') : (product.MiscellaneousProductTypePlural || 'bottles')).toLowerCase() }}
FROM

{{ getSellPrice(product) | currency }}

/ {{getNumberOfBottles(product)}}x {{ (getNumberOfBottles(product) == 1 ? (product.MiscellaneousProductType || 'bottle') : (product.MiscellaneousProductTypePlural || 'bottles')).toLowerCase() }}
{{ product.ProductName }}
{{ product.ProductDescription }}