The WineFriend 'Perfect Pairings' series is designed to take your wine-and-food duos to the next level. We'll be tackling a smorgasbord of varietals and telling you what to pair with their unique characteristics for a truly inspired fine wine dining experience. Thanks for tuning in!
Magical merlot, how do we love thee? Let us count the ways!
French in origin and today grown all across the globe (including right here in good ol' NZ), merlot is the major red grape of the Right Bank of Bordeaux — where the most important appellations are Pomerol and Saint-Émilion. Marvelously versatile in style, merlot can range from lighter, brighter, delicate, and elegant to full, concentrated, and delightfully sweet.
It replaces the strong tannins of its red brethren like cabernet sauvignon and cabernet franc with softness and smoothness and the spice of classic syrah and tempranillo with gorgeous, pure notes of red and black fruit. If you're looking for a stylish, approachable red boasting flesh and focus in terms of body, flavour, and strength, merlot's your man — and as a bonus, it's a mean match with all sorts of food. Here are some go-tos:
Juicy, flavourful red meat (such as steak, roast beef, and burgers)
Merlot loves big, fatty flavours like ducks love water, so any kind of grilled or roast red meat will make a drool-worthy partner. The softness of merlot as a varietal means it can also stand up to a bit of smoky flavour as well, so you can fire up the BBQ if you're so inclined. (And yes, merlot makes a great warm-weather red. Summer cookouts, here we come!)
Beef tartare
Speaking of red meat: one of our absolute favourite merlot pairings is beef tartare, as the fleshiness of the wine provides the perfect foil for rare, lean beef.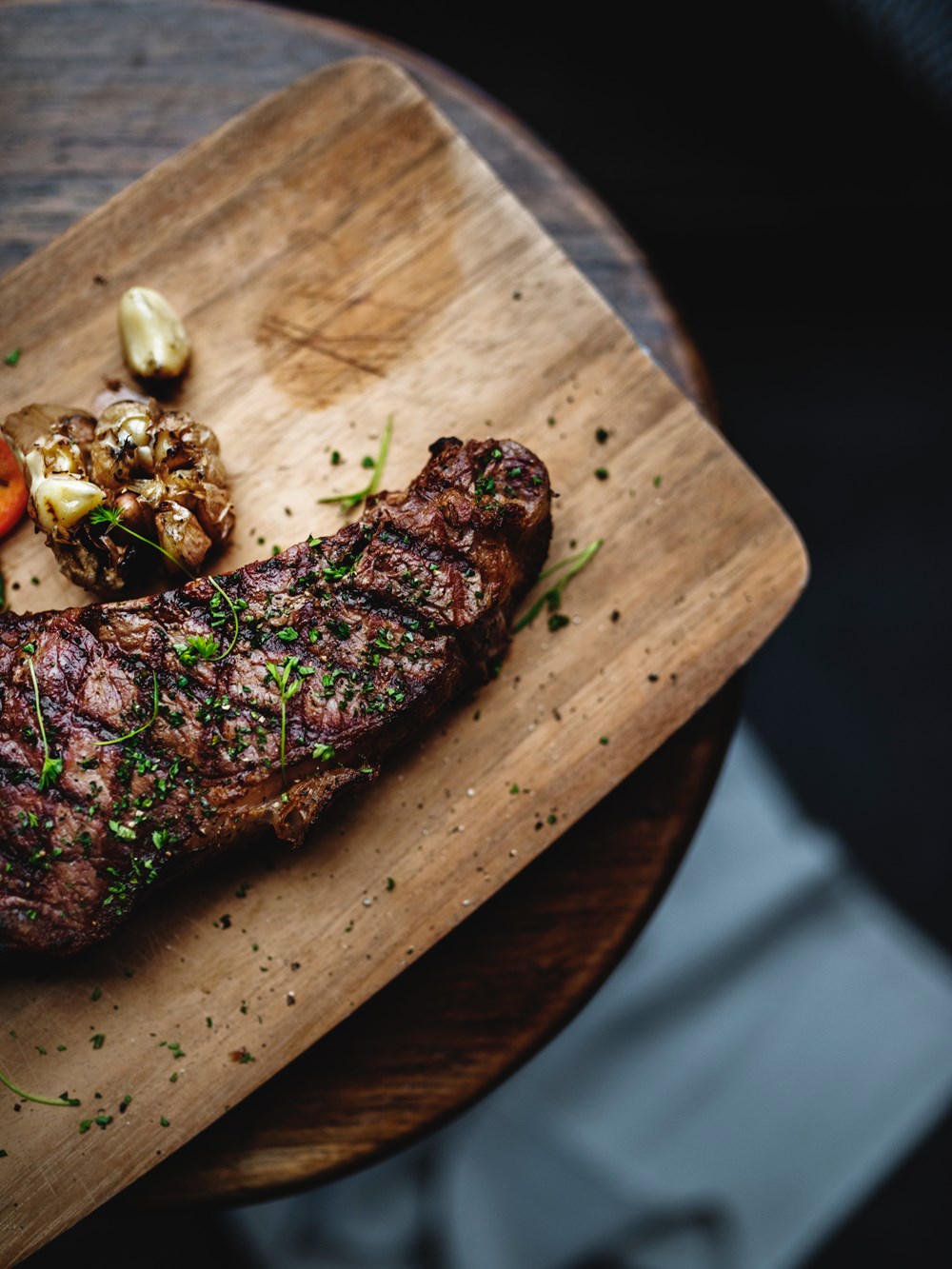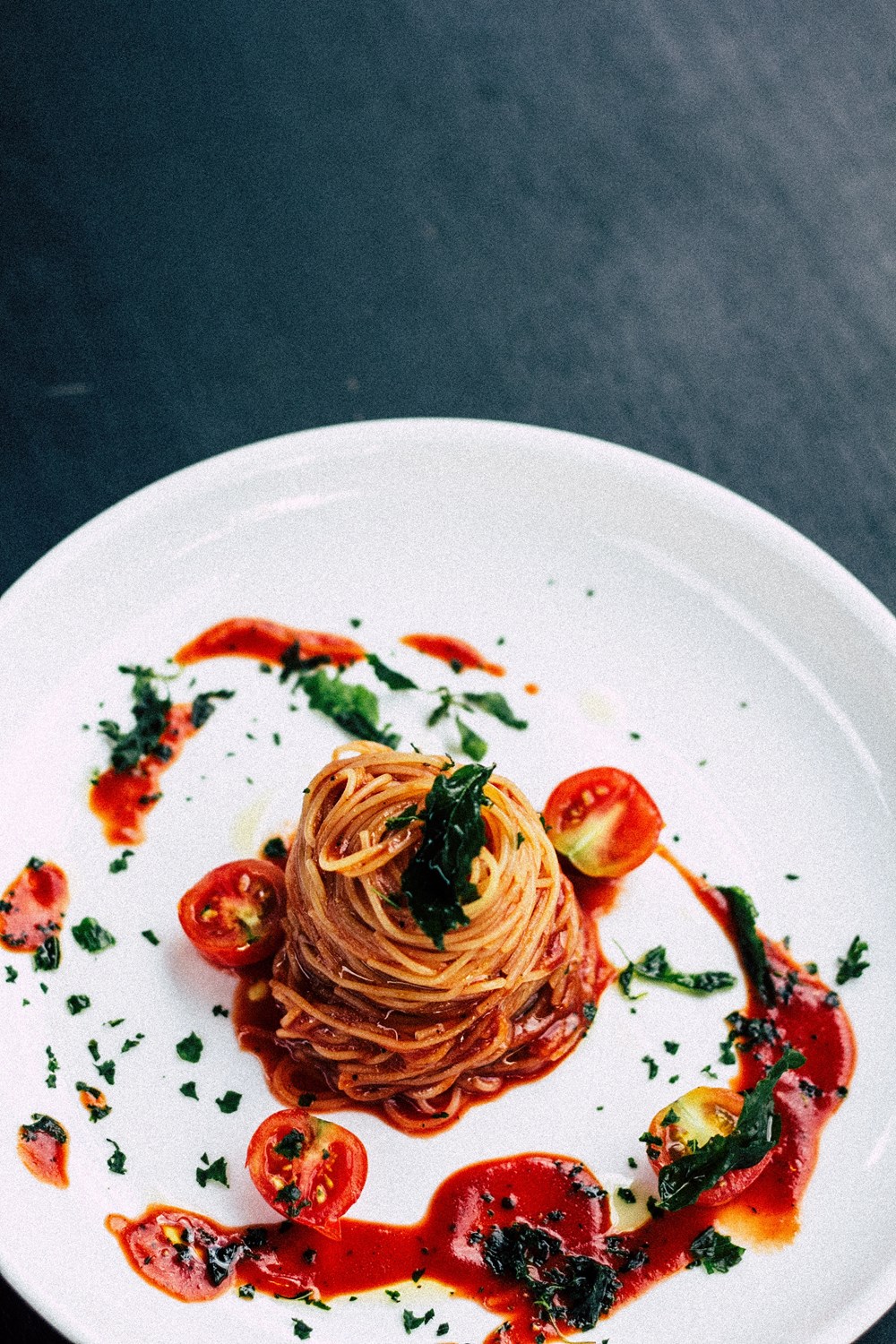 Pasta with red sauce
Tomato is a rather difficult flavour to pair with wine, but you'll be pretty safe if you grab a merlot. Any kind of pasta with tomato sauce (bolognese, etc.) will taste a dream with a soft merlot — but steer clear of the cream sauces!
Italian sausage pizza
This pairing is so good it'll have you smashing a whole pizza and a whole bottle in one sitting. The fattiness and flavour of the sausage + that classic pizza red sauce + a smooth-and-fruity merlot? It doesn't get much better. Seriously. We're ordering pizza as we write!
Chocolate-based desserts
Merlot works with pretty much anything chocolate: chocolate chip cookies, chocolate cake, chocolate mousse, chocolate syrup straight from the bottle, etc. Feel free to get wild; it's hard to go wrong with this particular duo. You can also work with chocolate and fruit — like chocolate-covered strawberries or blueberries.
Strong cheeses like blue cheese and gorgonzola
Bold, stinky cheeses meld with the softness of merlot for an honest-to-goodness taste bud explosion. You can also go with a classic aged cheddar or a nutty Gruyère.
Have you given any of these pairings a shot, or do you have something else you love to eat with merlot? We want to know! Oh, and join the WineFriend family to stock your wine rack with beautiful bottles.