Hi there, WineFriend! Welcome to our 'Everything You Need to Know' series, in which we tell you — you guessed it — everything you need to know about individual grape varietals. We'll be talking about all the wines you can think of — going into their history, where they're grown in the world, and what their typical flavour profiles look like. We hope you enjoy!
Syrah and shiraz might be made from the same exact grape, but the name used tends to indicate both a particular style and region. In this installment of our 'Everything You Need to Know' series, we'll talk about this and more — so read on to become an expert in this big and beautiful red!
From France to Australia: a history of syrah/shiraz
If you think we're constantly talking about wine grapes that originated in France, you're not wrong — and here's yet another one that calls it home. Syrah was born in the northern Rhône as a result of a cross between two grapes that are pretty much nonexistent now (dureza and mondeuse blanche), and it was originally made famous in Hermitage and Côte-Rôtie wines (both of which still command respect and high prices today).
From France, syrah spread across Europe and then to the New World. Today, it's grown all across the globe — but if you know anything about this grape, you know that the most popular examples of it come from Australia. How exactly, though, did it travel from home to halfway across the world?
In 1831, a Scottish man named James Busby brought the first syrah cuttings to Australia, planting them in the Hunter Valley and what's now the Sydney Botanical Gardens. Over the years, the name 'syrah' underwent a transformation of sorts into 'shiraz' (believed to be derived from the region of Shiraz in Iran, where some of the world's earliest wines were produced).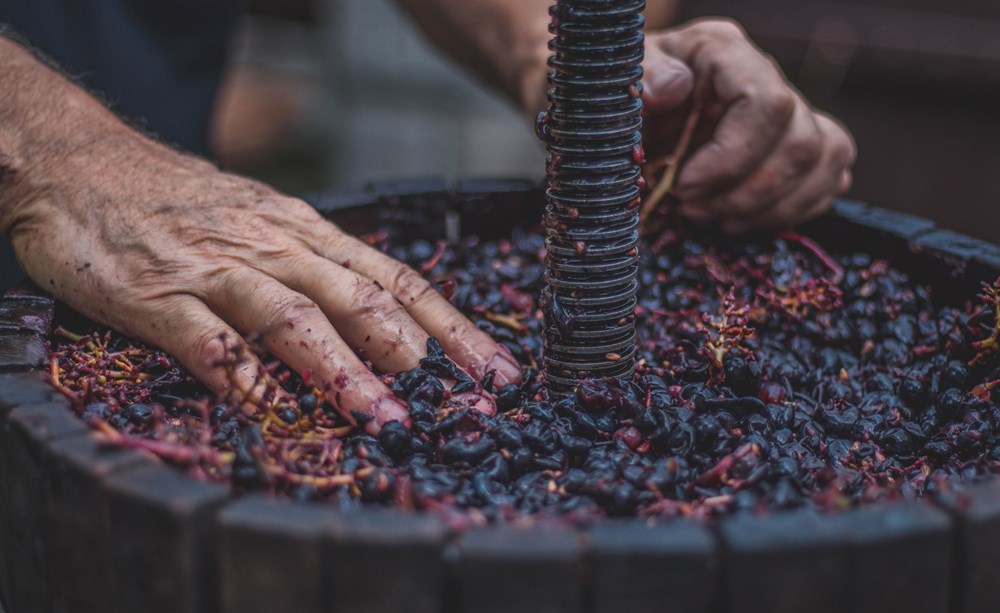 What's in a grape?
As a grape, syrah is a lot like cabernet sauvignon: tough, hardy, and resistant to pests and disease. It's naturally a 'big' varietal — so even though 'syrah' is typically lighter than 'shiraz' (we'll talk about this in just a sec), it's still going to be bigger than, say, pinot noir.
Because of this natural boldness, bigness, and structure, syrah is often used as a blending grape to bolster the overall body and complexity of a given wine. Two famous wines with syrah/shiraz as a component? Châteauneuf-du-Pape and GSM blends (along with grenache and mourvèdre).
Syrah and shiraz are often aged in oak, and their inherently high tannin levels mean most of them have good aging potential.
Stylistic differences between syrah and shiraz
Even though they're made from the same grape, syrah and shiraz actually tend to be pretty different.
'Shiraz' is most commonly used to classify examples from Australia, but winemakers from other regions sometimes choose to call their wines 'shiraz' to denote a similar style. Punchy, in-your-face, bold, fruit-forward, and concentrated, these wines make a statement with their take-no-prisoners flavours of red and dark fruit, their luxurious notes of spice, and their warming alcohol. (Aussie shiraz often exhibits characters of eucalypt, mint, liquorice, and blackcurrant, as well.) If a wine's labelled 'shiraz,' you can bet on it having a full body and being about as subtle as a slap in the mouth!
Fun fact: in Australia and in France's Côte-Rôtie, shiraz is often blended with the white varietal viognier for an aromatic floral lift.
'Syrah,' on the other hand, denotes wines made from this grape that come from pretty much anywhere else: France, California, New Zealand, etc. While still decidedly 'big,' syrah offers lighter fruit flavours (think raspberry and cherry in place of plum and blackcurrant), brightening lines of pepper and herbs, and even some deeper savoury, meaty notes.
Syrah here in New Zealand
Syrah needs hot hot heat — aka lengthy and even summers — for ideal ripeness, which is why we've got some impressive versions coming out of regions right here at home. We recommend trying one from Hawke's Bay (particularly the Gimblett Gravels region), Waiheke, Matakana, Northland, Martinborough, Marlborough, Nelson, or Waipara.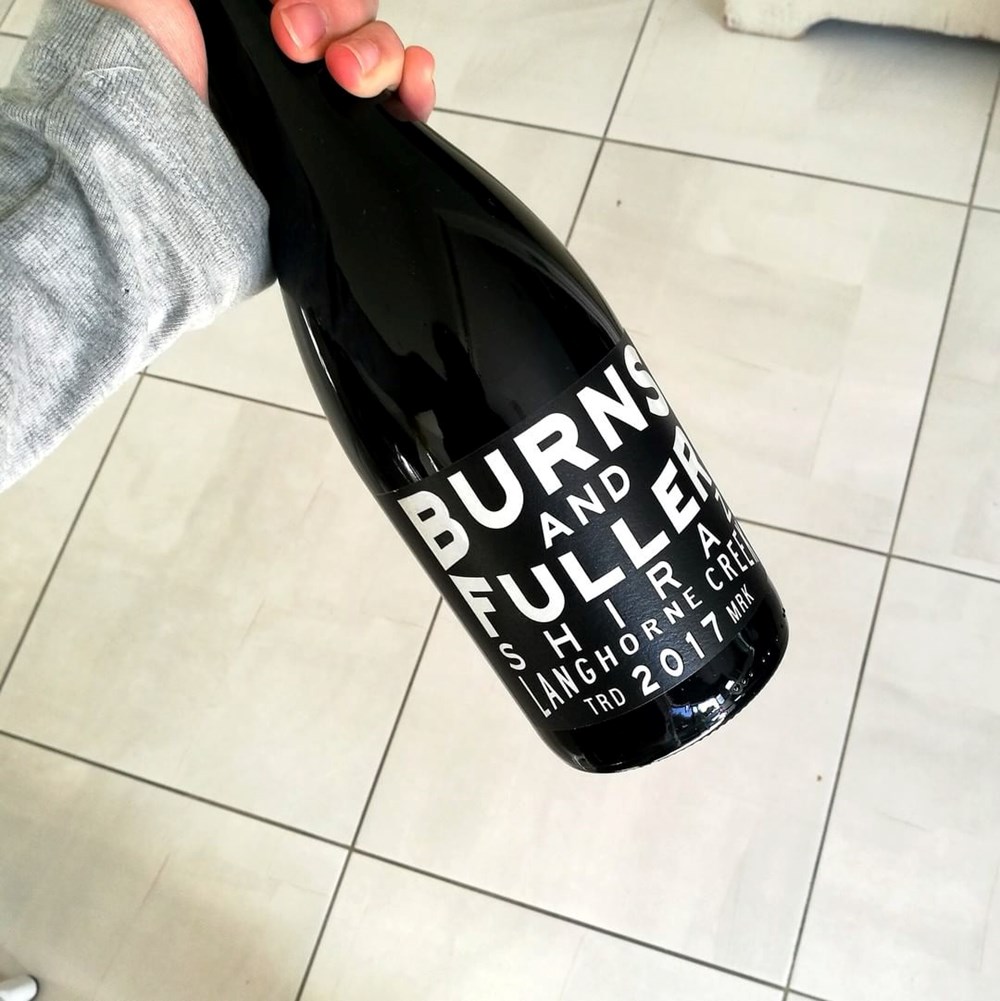 Syrah, shiraz, and food
Syrah and shiraz go so well with food that we've already dedicated a whole post to it. Head to our 'Perfect Pairings' piece to learn what to pair with a big syrah and an even bigger shiraz!
What do you think, WineFriends? Did you learn something about syrah/shiraz that you didn't already know? Tell us on social, and join the WineFriend family today if you're not already a member!